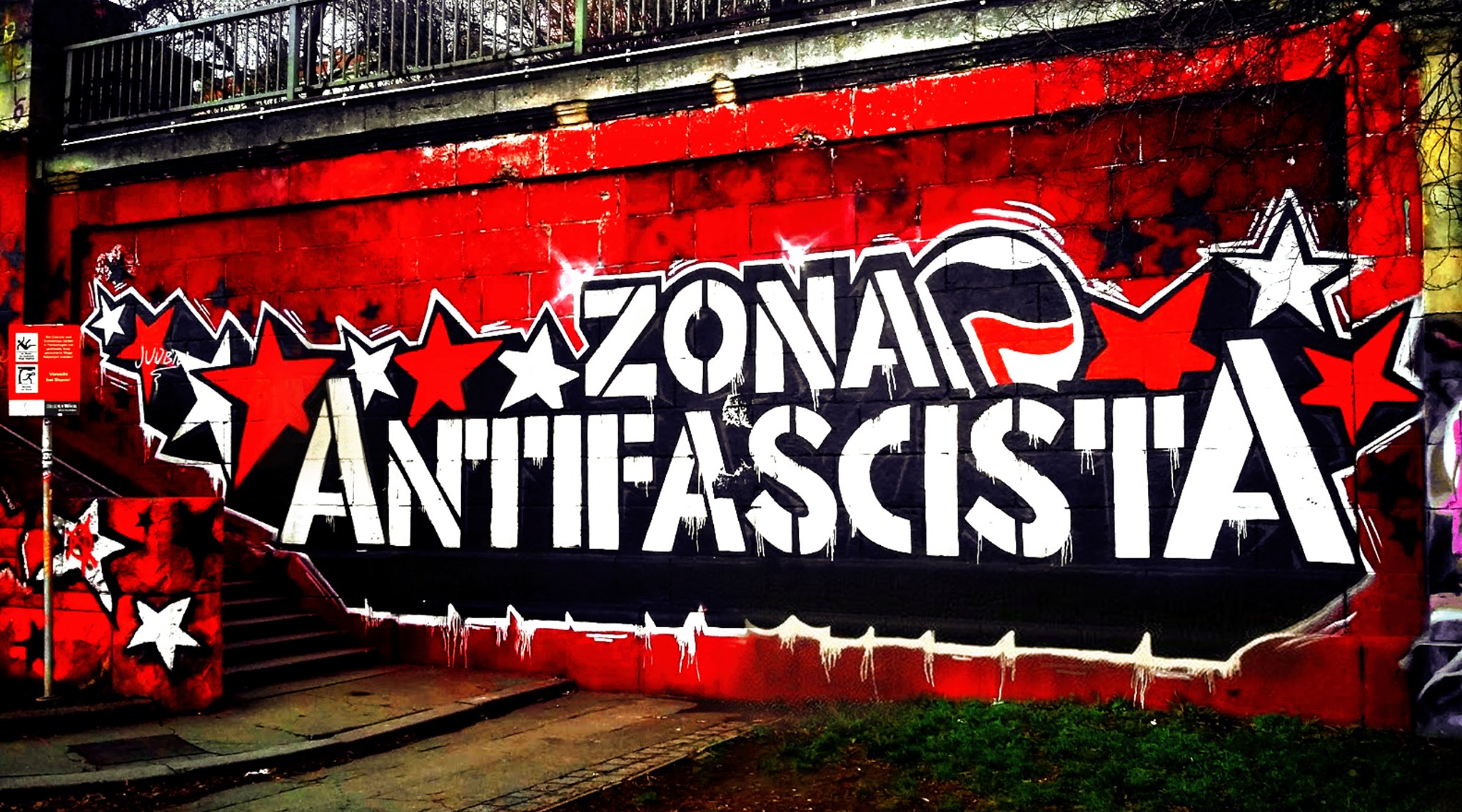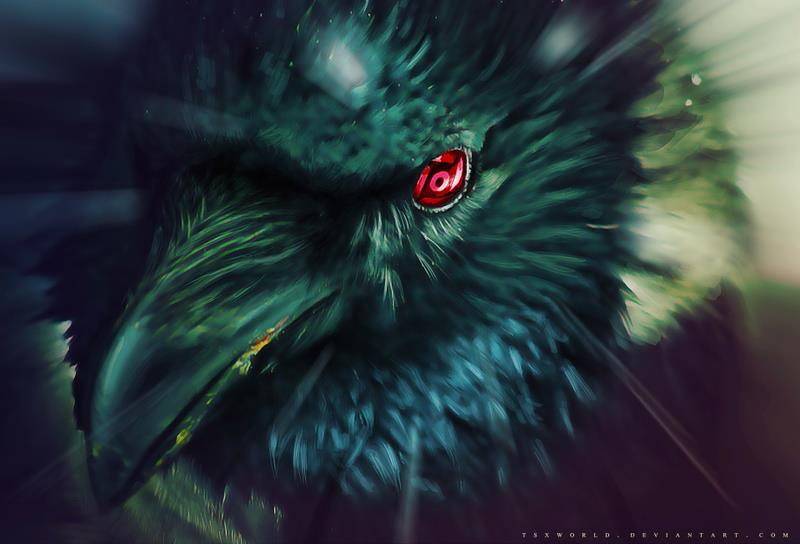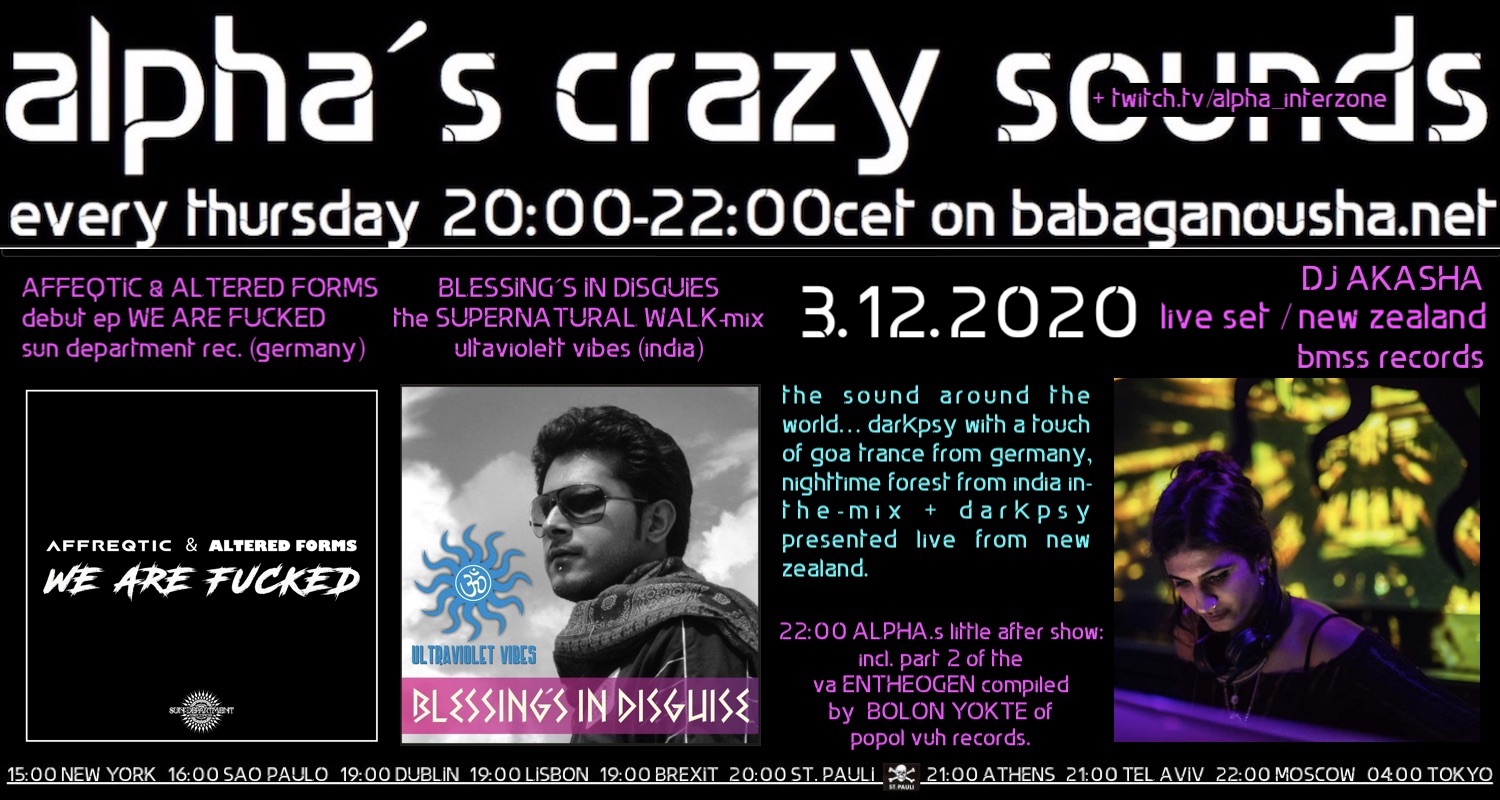 HI FREAKZ,


YO, THE SUMMER IS OVER AND STILL ARTISTS LIKE ME ARE NOT ALLOWED TO PLAY INFRONT OF OUR AUDIENCE. . . IT IS FRUSTRATING AND THE ECONOMICAL SITUATION IS A DISASTER. AND: NOBODY KNOWS WHEN EVENTS ARE ALLOWED AGAIN :(






VERY SOON I.LL UPDATE THIS PAGE A BIT BETTER THAN IN THE PAST. THERE IS SO MUCH WORK TO DO AND SOMETIMES IT.S NOT EASY TO GET THROUGH :)


WELL, I AM STREAMING A LOT FOR THE ONLY REASON, THAT NOBODY WILL FORGET MY ARTIST NAME ALPHA AND OUR LIVE ACT -Z- (alpha & antagon). BUT THERE IS NO GUARANTEE IF THE GIGS WILL COME AGAIN AFTER THE CORONA SHIT. THERE IS SOME HOPE FOR SEPTEMBER TO PLAY ON FESTIVALS, WHICH ARE STILL ALLOWED YET. FINGERS CROSSED! ONE THING IS FOR SURE: THE INDOOR SEASON WILL NOT HAPPEN IN 2020. THAT MEANS FINALLY: THE MOST INCOME TIME AT SUMMER IS CRASHED AND THE LONG PERIOD OF PLAYING INDOOR IS MINIMUM CRASHED TO 50%. . . HOW WILL WE SURVIVE? HOW??
I TRIED EVEN A DONATION CAMPAIGN ON PAYPAL, BUT THE RESULT IS DISAPPOINTING SO FAR. NEVERTHELESS MANY THANKS TO THE NICE PEOPLE, WHO DONATED SOMETHING - I LOVE YOU :)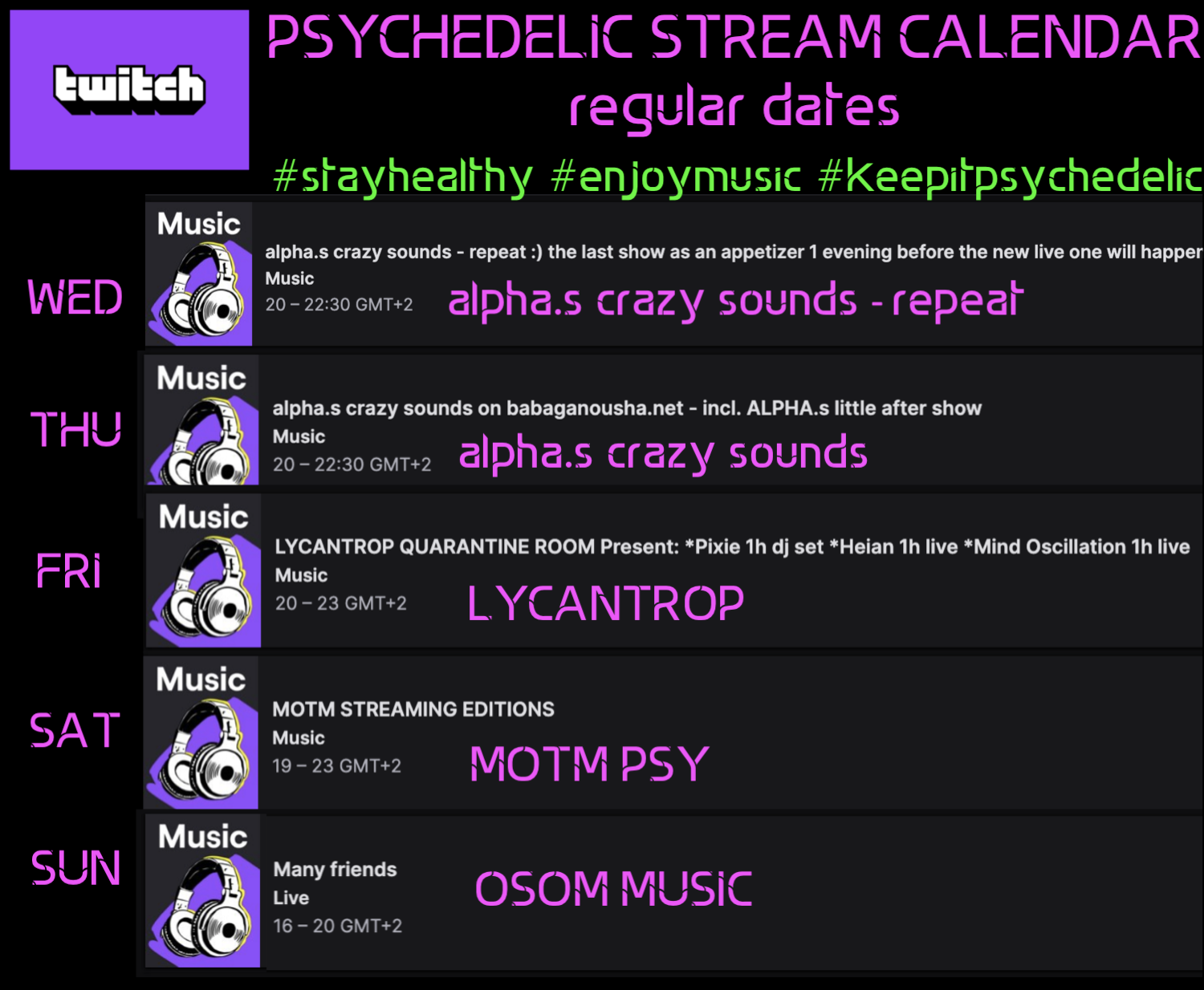 ALPHA.S CRAZY SOUNDS - NOW WITH THE =LITTLE AFTER SHOW=

-interactive
-26.11.: incl. part 3 of the va DATABOT compiled by SNATHANA on samana records.
-alpha responds on the chat or telling some news + announcing forgotten events
-the music at this time will be like the "rest of the sets", which are longer as the official show or albums or compilations or something completely different :)

this is in progress. in the nearer future the aim is to get somebody (artist, visitor, guest etc.) live by video into the *little after show*.
we can
-talk about the past show
-exchanging infos about anything like releases, left winged demonstrations or activities, the situation in the other local psytrance scene, technical discussions + whatever makes sense - be spontaneous :)
attention: the babaganousha page opens the twitch window during my show + will continue with the *little after show* in that window. you can choose if you want to listen to the following radio program or to go on with twitch :)



ALARMSTUFE ROT - WIR WERDEN LAUT- HAMBURG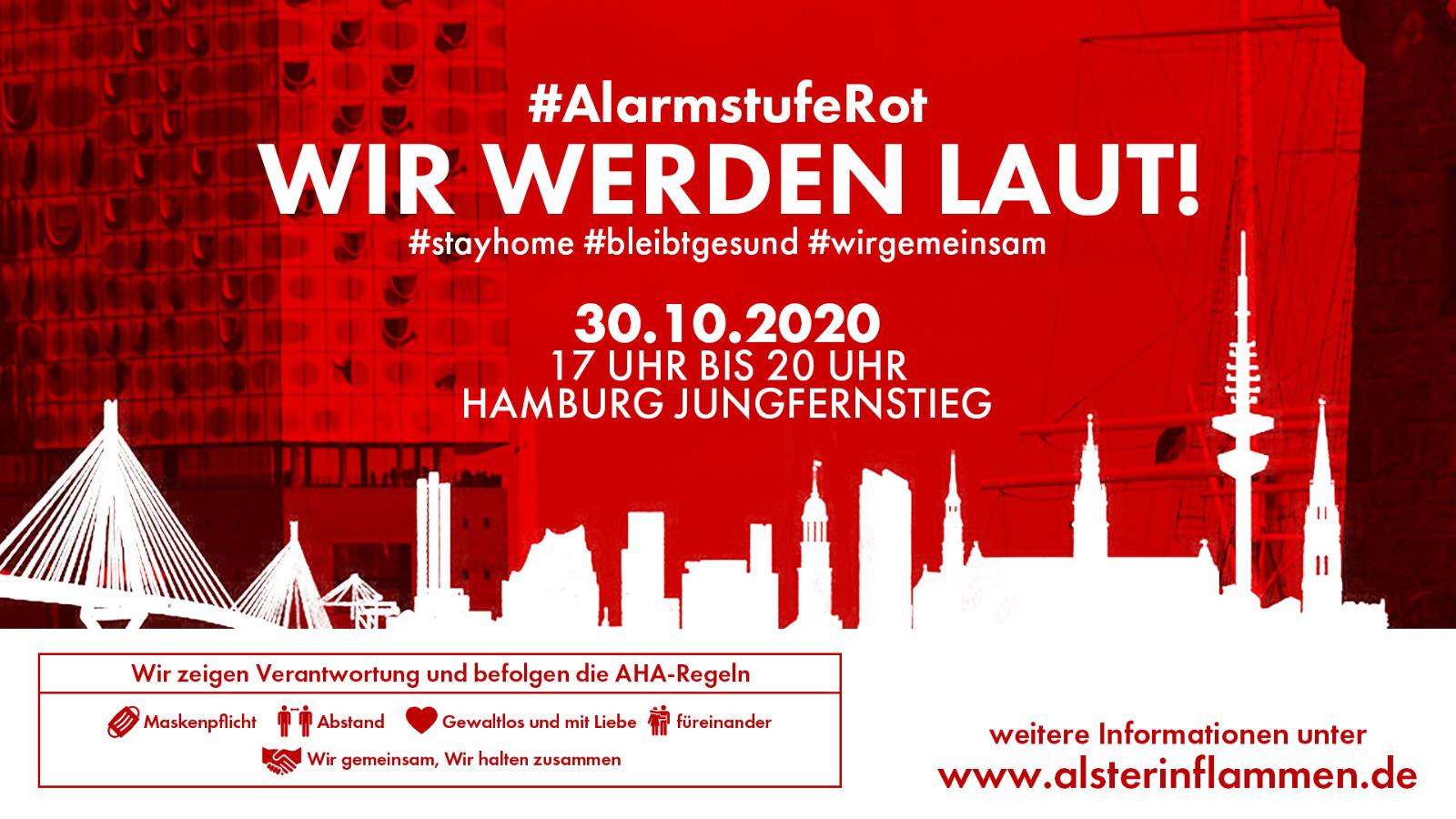 AT THIS DAY WE ARE GOING ON THE STREETS AGAIN TO DEMONSTRATE FOR THE ENTIRE ENTERTAINMENT SCENE.
MORE INFORMATIONS: https://www.facebook.com/events/353997832620415/



MAIN DEMONSTRATION =ALARMSTUFE ROT 2= AT OCTOBER 28 IN BERLIN: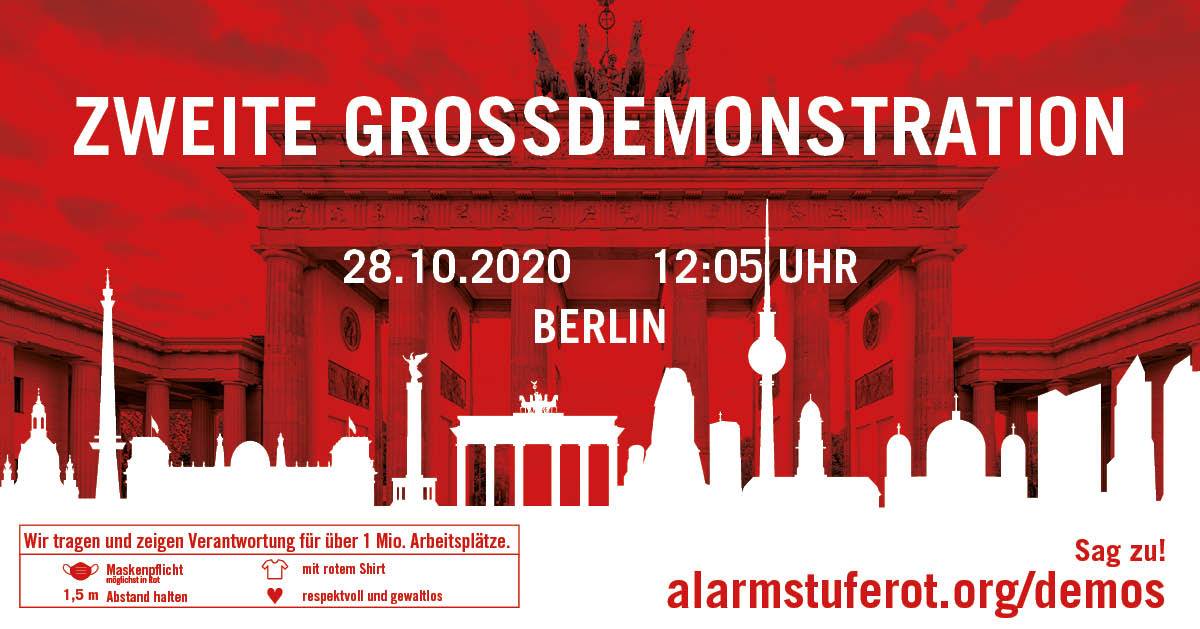 THE 2ND BIG DEMONSTRATION! MORE INFOS: https://www.facebook.com/events/628162868073456/

THE WHOLE SCENE OF ARTISTS, ORGANIZER, CLUBS, TECHNICAL COMPANIES, CATERER, SECURITIES IS DYING BECAUSE OF THE CORONA RESTRICTIONS. THIS DEMONSTRATION IS TRYING TO GET A FOCUS OF THE SOCIETY AND THE POLITICIANS TO A BIG GROUP OF OUR SOCIETY, WHICH MEANS AROUND 3-4 MILLIONS OF PEOPLE!! WHILE POLITICS IS PUMPING BILLIONS IN BIG COMPANIES WE ARE THE LOST ONES OF THE SOCIETY.
GET MORE INFORMATIONS AND PARTICIPATE: https://www.facebook.com/events/1168119380220541/



ALPHA IS NOW A MEMBER OF BLACK OUT RECORDS :)



AFTER A WHILE AT DAMARU RECORDS =ELVIS HAS JUST LEFT THE BUILDING=. THANX FOR THE TIME WITH YOU GUIES. 2 NICE COMPILATIONS I DID FOR THE LABEL IN 2018 AND 2019. OUR LIVE ACT -Z-(ALPHA & ANTAGON) FOLLOWED WITH THE ALBUM = DREAMING BOYZ= IN NOVEMBER 2019 AND NOW I JOINED BLACK OUT RECORDS AS A DJ AS WELL. I.M REALLY LOOKING FORWARD - LET.S GO!

AT JULY 2 THE BIG CELEBRATION DAY OF =ALPHA.S CRAZY SOUNDS= HAPPENED, WHICH WAS STREAMED FOR 13 HOURS ON babaganousha.net AND twitc.tv/alpha_interzone :) I AM HAPPY AND PROUD THAT 13 ARTISTS ARE CELEBRATED TOGETHER WITH ME THESE KIND OF ANNIVERSARIES:
20 YEARS OF alpha.s crazy sounds
15 YEARS OF RADIO STREAMING
11 YEARS ON babaganousha.net
10 YEARS OF -Z- (alpha & antagon)
10 YEARS OF HYSTERIXX
AND AT MIDNIGHT TO JULY 3 I HAD MY 162ND BIRTHDAY :)



YOU CAN LISTEN TO AND DOWNLOAD THE WHOLE (!) PROGRAM ON BABA RADIO:

https://bit.ly/2CSaYon



YOU CAN STILL WATCH THE WHOLE VIDEOSTREAM IN PARTS:

twitch.tv/alpha_interzone

MANY THANX TO ALL ARTISTS AND TO BABA RADIO TO MAKE THIS HAPPEN - LOVE :)



AT FRIDAY THE 10TH OF JULY I HAD THE PLEASURE TO PLAY A 4M HOURS DJ SET FOR LYCANTROP RECORDS AS A =PSYCROWDELICA TRIBE WORLDWIDE TRIBUTE=. DJ ANT (MIND EXPANSION MUSIC) WAS PLAYED AS A RECORDED SET AS WELL AS IGUANA/NAKED TOURIST. IT WAS A COOL NIGHT. STILL TO BE SEEN: twitch.tv/lycantrop_records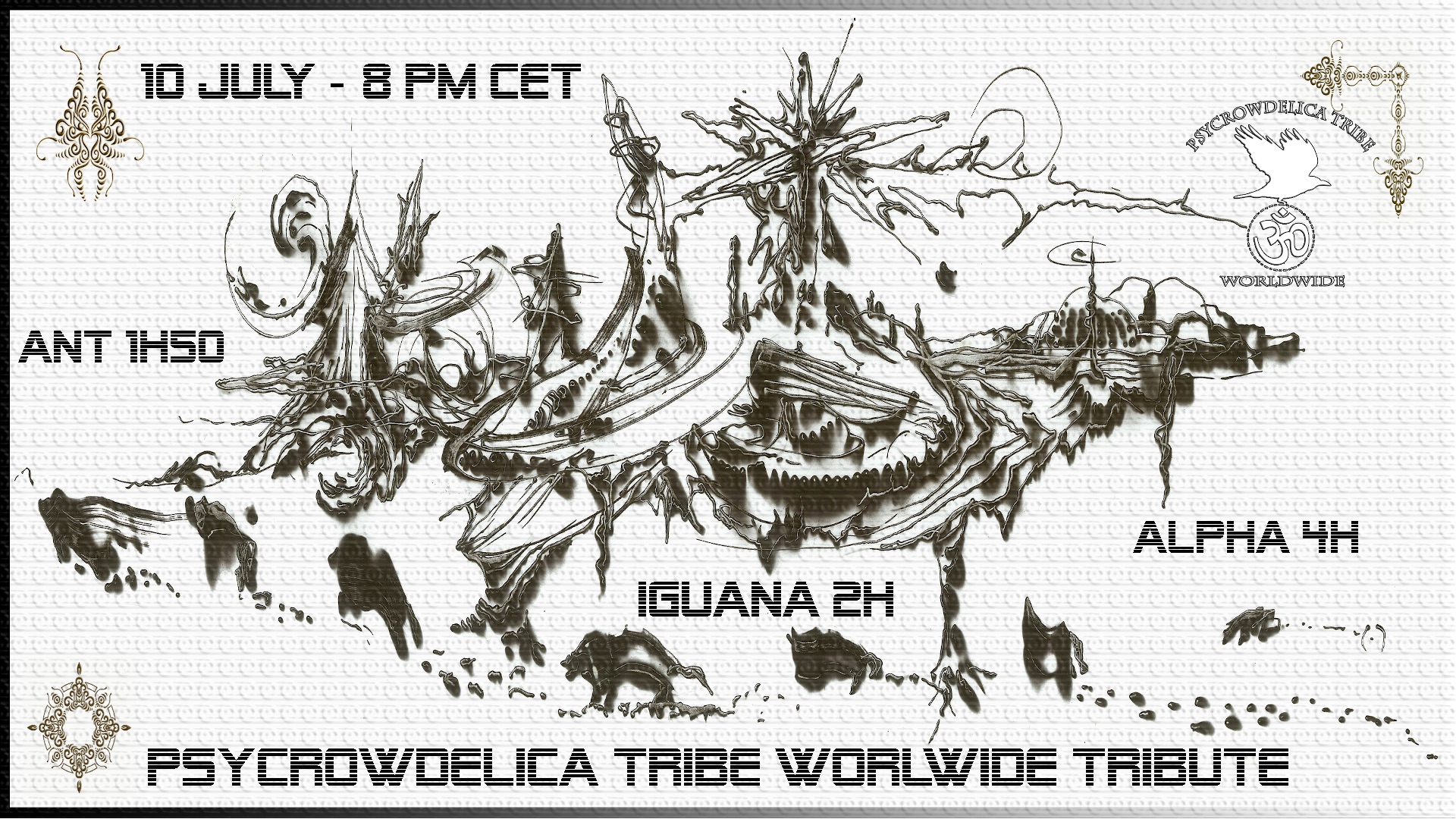 THIS FRIDAY, JUY 17TH AT 12:00cest IS THE 3rd CHAPTER OF THE =MK ULTRA RECORDS" DJ PARTY AND IT.LL RUN UNTIL SUNDAY. MORE INFORMATIONS: https://www.facebook.com/events/2339967039637754


YO, THE PAST WEEKS WERE VERY BUSY. AS AN ARTIST I TRY TO SERVE THE WORLD WITH MUSIC. WITH MY WEEKLY RADIOSHOWS ANYWAY AND AS A STREAMER FOR OTHER ORGANIZATIONS OR ARTISTS. WITH =alpha.s crazy sounds= (acs) I.M STREAMING SINCE 15 YEARS ANYWAY, MUCH LONGER AS THIS WORD BECAME FASHIONABLE. THANX TO RUEDIGER/BABA FOR MAKING THE STREAMING POSSIBLE. SINCE SOME WEEKS I.M OFFERING THE RADIOSHOW AS WELL AS ON twitch.tv/alpha_interzone.
FOR SURE THIS CAUSES MUCH M0RE WORK TP PREPARE THE SHOWS, ON THE OTHER HAND IT.S FUN, BECAUSE I CAN TRY TO EXPRESS THE MUSIC EVEN BETTER.

IT STARTED SOME WEEKS AGO WITH =CLUBS AGAINST CORONA @ FUNDBUREAU=, WHERE =alpha.s crazy sounds= (acs) PRESENTED THE LEGENDARY MAUNDY THURSDAY OF THE ATISHA (HAMBURG). I HAD THE PLEASURE AND FUN TO PLAY AN OLDSKUL PROGRESSIVE PSY SET AND TO STREAM AUDIO TO THE BABAPAGE.

SOME =SPECIALS= HAPPENED AS A COOPERATION BETWEEN BABAGANOUSHA, acs AND THE JUICE CLUB IN HAMBURG. AT FRIDAY THE 10TH OF APRIL I CONTINUED WITH =TOGETHER ALONE - EASTER SPECIAL= FROM FRIDAY TO MONDAY. I COOPERATED WITH THE CLUB AND THE LABELS/ORG OF DAMARU RECORDS, OV-SILENCE MUSIC, SUN DEPARTMENT AND DANCE! TO TRANCE. IT WAS A LOT OF WORK BUT AS WELL A LOT OF FUN. THE ARTISTS AND THE AUDIENCE DEVELOPED A COOL AND WANTED RELATIONSHIP IN THESE DAYS OF STREAMING (4 NIGHTS IN A ROW), A DANCE INTO MAY (8 HOURS) AND THE LEGENDARY SUMMER OPENING (24 HOURS SPLIT IN 14 HOURS LIVE VIDEO/RADIO AND 10 HOURS OF PREPRODUCED SETS, =HALL OF FAME=)



HERE ARE THE LINKS TO THE =LATEST SETS=, THE SHOW OF APRIL 9 (20:00-00:00) ON BABAGANOUSHA RADIO:

https://babaganousha.net/index.php/2015-08-05-16-09-43/alphas-crazy-sounds-2/ACS/alphas_crazy_sounds-2020-04-09/


THE SHOW OF APRIL 30 (20:00-04:00) ON BABAGANOUSHA RADIO:

https://babaganousha.net/index.php/2015-08-05-16-09-43/alphas-crazy-sounds-2/ACS/alphas_crazy_sounds-2020-04-30/



WHERE THERE IS LIGHT, THERE SHADOW IS ALSO. . . AS YOU KNOW FROM ME, I REALLY WELCOMED ALL THE ACTIVITIES ONLINE BY ARTISTS IN GENERAL. ON THE OHTER HAND I SEE MANY FRIENDS AND COLLEAGUES ARE JUST FOLLOWING THEIR OWN INTERESTS. WHERE IS THE COMMUNITY GONE TO? WHY DO THEY ESTABLISH THEIR SHOWS E.G. ON TWITCH AS A CONCURRENCY, VERY OFTEN PARALLEL TO OTHERS WITH THE SAME IDEAS/MUSIC? WHERE ARE THE PSYTRANCE BASICS LIKE WORKING TOGETHER, JOINING FORCES (SYNERGIES) AND LET THE FAMILY EFFECT GROW? THAT WAS A PROBLEM BEFORE THE CORONA SHIT AND IT.S DEVELOPING NOW VERY MUCH NEGATIVELY. FOR THAT I.LL DO A LIVE STATEMENT IN MY SHOW TONIGHT. CHECK IT OUT.




HERE IS THE TWITCH.TV of alpha_interzone:





IT STARTED AT THE 10TH OF APRIL - ALPHA.S CRAZY SOUNDS IS AVAILABLE AS A VIDEOSTREAM AS WELL, ON 3 LEVELS:

https://www.twitch.tv/alpha_interzone - TWITCH.TV IN A BROWSER OR IN THE APP
https://babaganousha.net/ AS USUAL AND NOW INCLUDED A VIDEO WINDOW DURING THE RADIOSHOW
http://www.interzone-pa.com/

I TRY TO DEVELOP THIS STEP BY STEP, BECAUSE I.M LEARNING BY DOING. PATIENCE WANTED :) BUT VERY SOON I.LL PRESENT YOU INTERVIEWS LIVE IN THE SHOW VIA TWITCH AS WELL AS LIVE PLAYED CONCERTS AND DJ-SETS. CHECK IT OUT :)



CORONA - SUPPORT US + BUY THE ALBUM OF -Z- (ALPHA & ANTAGON)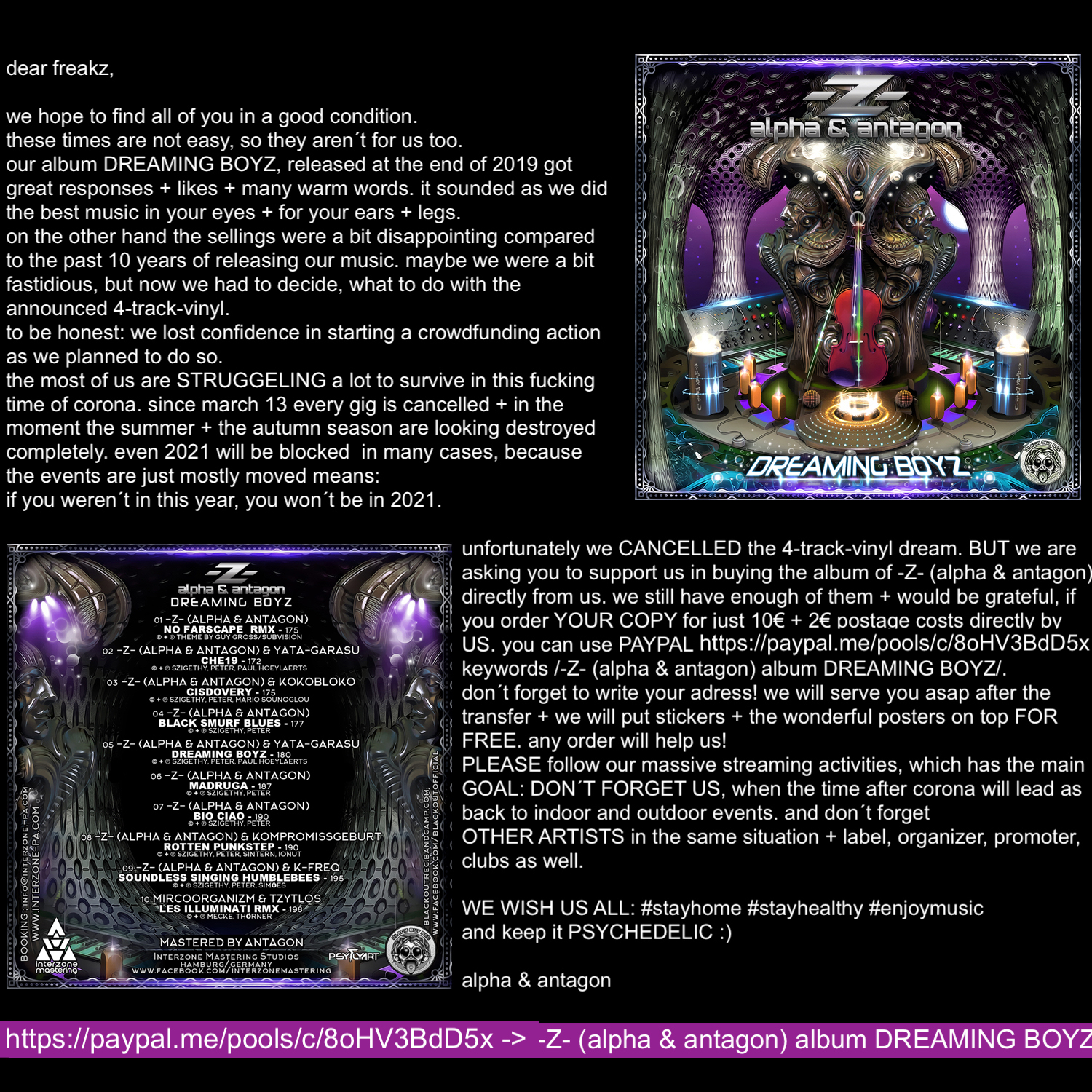 CORONA SHIT - ELDER STATEMENT:

YO, THE WORLD IS CONFUSED BY THE CORONA VIRUS AND RULED BY ASOCIAL MEDIA. ANYWAY WE ALL HAVE TO FOLLOW THE SERIOUS RULES OF PREVENTION. AT THE SAME TIME WE HAVE TO BE AWAKEN BECAUSE OF THE DESTROYING OF OUR CIVIL RIGHTS. I.M VERY SKEPTICAL BECAUSE OF THAT. ON THE OHTER HAND WE HAVE TO HELP OUR FRIENDS, FAMILIES AND NEIGHBOURS, THAT.S A MUST. I TRY TO KEEP MY HEAD HIGH, CONTINUE WITH MY RADIO SHOWS AND WITH MUSIC ANYWAY. MAYBE I FIND WAYS OF SUPPORT AND HELP VIA THIS MEDIUM.

SOME OF US HAVE TO RESIST THIS RIGHT WINGED AND FASCIST MADNESS. SUPPORT THE SPONTANEOUS DEMONSTRATIONS FOR WELCOME OF REFUGEES. LET.S TRY TO CONVINCE OUR FRIENDS FOR A NORMAL BEHAVIOUR REGARDING THE CORONA SHIT. STOP RACISM AND DISCRIMINATION IN OUR FOOTBALL STADUIMS ACTIVELY. AND SO MUCH MORE IS NEEDED. KEEP YOUR BRAIN CLEAN AND DON.T ALLOW THE ASOCIAL MEDIA TO MAKE US DUMP AND HYSTERIC. THERE IS A WAY OUT OF THIS SHIT. JUST BELIEVE IN YOURSELF AND GO FOR A BETTER WORLD. NEVER SURRENDER!

NEVERTHELESS WE HAVE ALSO THE RIGHT TO PARTY ON. BUT NOW IN A DIGITAL WAY. THERE ARE MANY ACTIVITIES. LIKE THE =WORLD QUARANTINE FESTIVAL=, DONE BY PEOPLE FROM PORTUGAL OF THE =NEWORLD & FRIENDS= ORG.,IN BERLIN EVERY NIGHT ARE SHOWCASES DONE BY ARTISTS AND LIVE STREAMINGS FROM DIFFERENT CLUB, SOLO STREAMINGS ALL OVER.

THIS IS MY SET OF MARCH 26, PLAYED LIVE AT THE =WORLD QUARANTINE FESTIVAL=, WHICH WAS PLANNED TILL MARCH 31, BUT IT.S STILL GOING (APRIL 16):





THE LAST WEEKS VERY IMPORTANT ARTISTS HAVE DIED:

-GABI DELGADO-LOPEZ, ONE OF THE 2 FOUNDERS OF D.A.F./DEUTSCH AMERIKANISCHE FREUNDSCHAFT
-MANU DIBANGO, E.G. FOR =ELECTRIC AFRICA= AND =MAKOSSA=
-BILL RIEFLIN, AN AMAZING DRUMMER E.G. MINISTRY, REVOLTING COCKS, NINE INCH NAILS, R.E.M., PIGFACE, KING CRIMSON AND MANY MORE
-DAVE GREENFIELD, THE STRANGLERS
-FLORIAN SCHNEIDER, FOUNDER OF KRAFTWERK.

SO I DID S 2 TRIBUTE SETS OF D.A.F. (GABI DELGADO) AND MINSTRY (BILL RIEFLIN) ON MY FACEBOOK PAGE (alpha_interzone) SPONTANEOUSLY. AS USUAL FUCKBOOK IS INTERRUPTING THE SOUND OF THE VIDEO STREAMS, BUT I RECORDED THE AUDIO :)
I DID NOT CONTINUE IN DOING SETS FOR THE STRANGLERS NOR KRAFTWERK. BUT I SPREAD IMPORTANT MUSICAL MILESTONES OF THEM ON MY FACEBOOK PAGE
THIS HAS NOTHING TO DO WITH PSYCHEDELIC TRANCE, BUT IT.S VERY IMPORTANT FOR MY MUSICAL INFLUENCES IN THE PAST 30 YEARS OR EVEN MORE.
HAVE A LISTEN.



DAF - A GABI DELGADO TRIBUTE






MINISTRY - A BILL RIEFLIN TRIBUTE




#LIVEMUSIC #STAYHOME #STAYHEALTHY #NEVERSURRENDER



RAVE THE PLANET - A NEW CONCEPT BY DR. MOTTE FOR A NEW PARADE OF ELECTRONIC MUSIC JUST PUBLISHED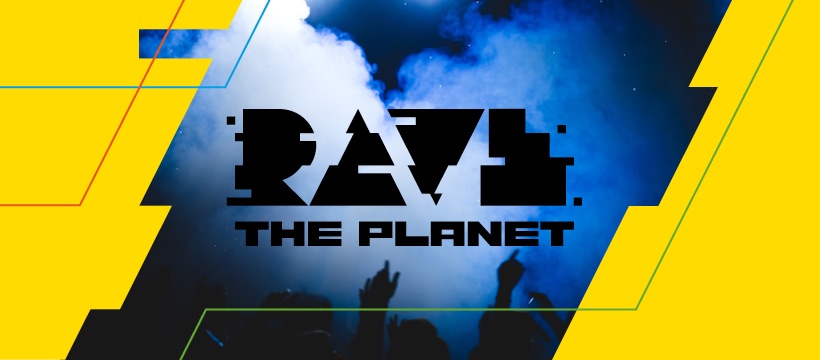 A NEW, IMPORTANT AND VISIONARY THING IS THE =RAVE THE PLANET= CONCEPT OF DR. MOTTE AND CREW. THE FOUNDER OF THE LEGENDARY =LOVE PARADE= STARTED A NEW INITIATIVE FOR A NEW PARADE 0F ELECTRONIC MUSIC IN A MODERN WAY. VERY IMPORTANT IS THE PARTICPATION OF US! PLEASE CHECK OUT MORE INFORMATIONS ABOUT THE CONCEPT AND GET IN:
https://www.ravetheplanet.com/
https://www.facebook.com/ravetheplanetggmbh/



OPEN FOR BOOKINGS: ALPHA, -Z- (ALPHA & ANTAGON), ANTAGON)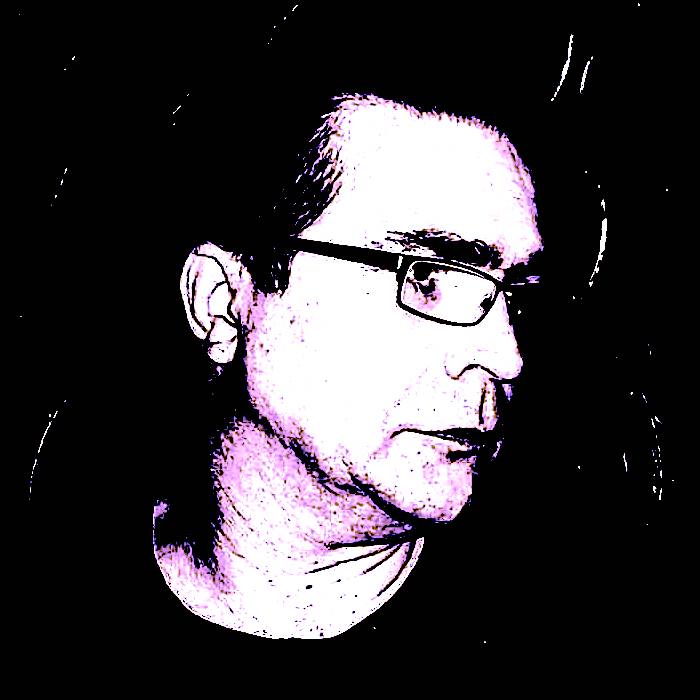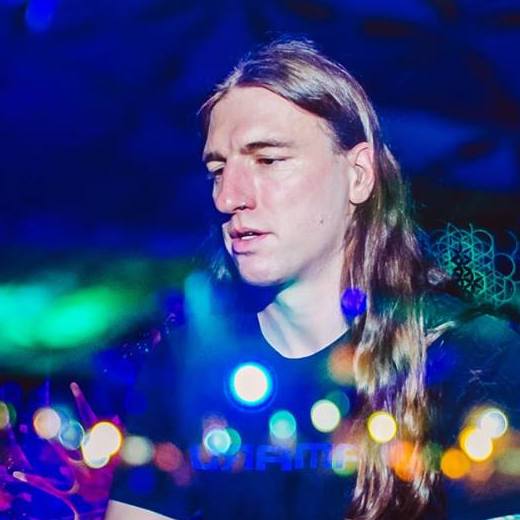 THE NEW LIVE PROGRAMS ARE JUST TESTED IN BRAZIL SUCCESSFULLY. AT THE END OF 2019 RELEASED ALBUMS OF -Z- (ALPHA & ANTAGON) AND ANTAGON ARE DEVELOPED TO DANCEFLOOR BURNING LIVE PROGRAMS. BOOK US NOW! WE ARE OPEN FOR BOOKINGS OF THE RUNNING AND THE NEXT SEASON. EXPECT FRESH AND MODERN PSYTRANCE. THIS TRIPLE OFFER GUARANTEES BEST PSYCHEDELIC ENTERTAINMENT FOR THE WHOLE NIGHT OR/AND DAY AS WELL AS THE SINGLE ARTIST. GET IN TOUCH NOW:


BOOKING -> INFO@INTERZONE-PA.COM

BY INTEREST I CAN PROVIDE YOU WITH ALL NEEDED AND MASSIVE PROMOTION MATERIAL. CHECK IT OUT :)





ALPHA IN-THE-MIX: OLDSKUL PROG PSYTRANCE (1998-2004) @BRIDGE CLUB HAMBURG 20200312

NORMALLY I´M PLAYING DARKPSY, HIGHTECH, SOMETIMES A BIT PSYCORE.
IN THE OLD TIMES OF PSYTRANCE (FOR ME 1993-2004) I PLAYED IN THE 90S A KIND OF GOATRANCE + AROUND THE MILLENIUM EARLY (REAL?) PROGRESSIVE PSY. FROM BOTH TIMES I´M OFFERING FROM TIME TO TIME OLDSKUL SETS.
THIS TIME I DID IT IN A PROG WAY AT MARCH 12, 2020 AT THE DANCE! TO TRANCE SERIE IN THE BRIDGE CLUB IN HAMBURG/GER.
UNFORTUNATELY IT WAS MY LAST GIG SO FAR, BECAUSE OF THE CORONA-SHIT.



START NEWS I - SOME DATES:


APRIL 18 - PIRATE THEATRE - BICYCLE DAY SPECIAL EDITION, VIENNA/AUSTRIA FEAT. -Z- (ALPHA & ANTAGON)

I.LL TRAVEL 2 DAYS EARLIER TO DO MY WEEKLY WEBRADIOSHOW LIVE FROM SABSUNSHINE.S PLACE. LET.S SEE IF I CAN GET SOME VIENNA FRIENDZ TO TAKE PART IN IT :)
-INFO: https://www.facebook.com/events/324407741571668/



APRIL 30 - QUANTIZE OF SENSE & MAD MONKEYS present ARTCHI.S BIRTHDAY BASH FEAT. ALPHA

-INFO: https://www.facebook.com/events/507990879799957/



MAY 10 - EBBE UND FLUT OPEN AIR DAYS (3) FEAT. ALPHA, JAHNAHNAH/MISS GESCHICK, KULARIS, ANUBIS, JONNY F KETZ

-INFO: https://www.facebook.com/events/456939938583644/



JUNE 19 - Goa Gil & Ariane Open Air, Tutow/Germany

-INFO: https://www.facebook.com/events/492524028141771/



AUGUST 19 - PSY-FI FESTIVAL FEAT. -Z- (ALPHA & ANTAGON) AND ANTAGON, LEEUWARDEN/NETHERLANDS

-INFO: https://www.facebook.com/events/2492506230816872/



SEPTEMBER 3 - EARTHQUAKE FESTIVAL FEAT. ALPHA GAERLON/GERMANY

https://www.facebook.com/events/370880867187612/

SEPTEMBER 11 - CAMAKAVUM FESTIVAL FEAT. ALPHA, ANTAGON, -Z- (ALPHA & ANTAGON) BENZIN/GERMANY

https://www.facebook.com/events/973136793026610/ FOR THE FLYER OF EACH EVENT, PLEASE SCROLL DOWN - MORE TO BE ANNOUNCED :)

START NEWS II:


OUT NOW: RELEASE OF -Z- (ALPHA & ANTAGON) NEW ALBUM DREAMING BOYZ ON BLACK OUT RECORDS



10 DIFFERENT TRAX IN A FLOW + AS USUAL(SINCE THE BEGINNING OF OUR PROJECT) MANY COLLABORATIONS WITH ARTIST FRIENDS LIKE K-FREQ, MAKUMBA/DARKSHIRE/KOKOBLOKO, KOMPROMISSGEBURT, MICROORGANIZM & TZYTLOS, YATA-GARASU.
THE MASTERING IS DONE FOR THE 1ST -Z-IME BY ANTAGON / LARS ANTAGON OF INTERZONE MASTERING. HE DID AN AMAZING JOB :)
4TH ALBUM, 4TH LABEL :) YES, -Z- (ALPHA & ANTAGON) ARE WALKING THROUGH THE PSY LABEL SHOW :)
AFTER SHIVLINK RECORDS, SANGOMA RECORDS + ALICE-D PRODUCTION WE ARE HAPPY TO HAVE A NEW LABEL HOME WITH BLACK OUT RECORDS
IN 2018 AND 2019 ALPHA DID THE COMPILATIONS CALLED DOUBLETROUBLE ON BLACK OUT RECORDS AS WELL AS ANTAGON HAS JUST RELEASED HIS NEW ALBUM ANTICOSMOS ON THAT LABEL.



-Z- alpha & antagon album DREAMING BOYZ - slideshow





AN APPETIZER OF THE 4TH ALBUM IS THE =SLAM DUNK PROMO MIX= - ENJOY :)



THIS COMPILATION INCLUDING 2 TRAX OF -Z- (ALPHA & ANTAGON) WAS RELEASED AT DECEMBER 2019: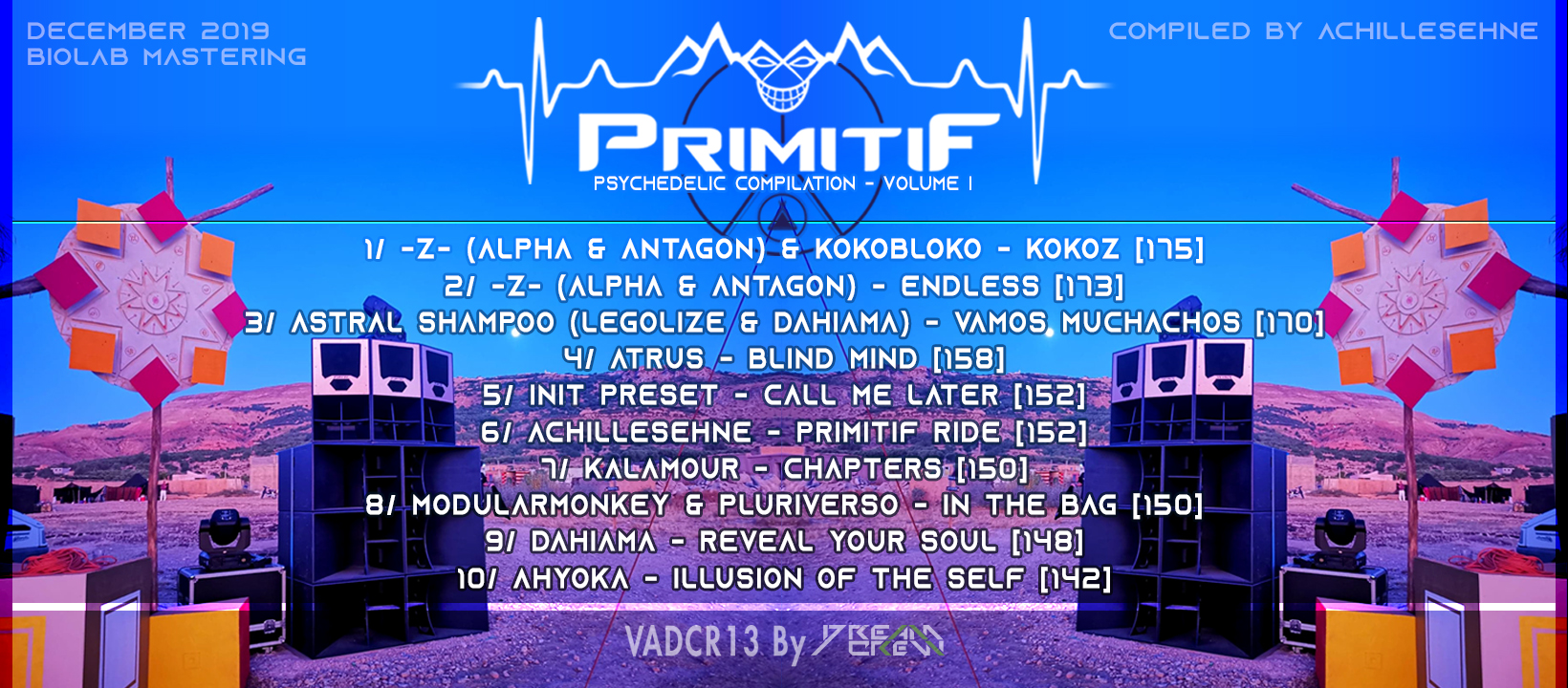 MORE INFORMATIONS: https://www.facebook.com/primitifestival/

START NEWS III:


ANTAGON ALBUM ANTICOSMOS IS RELEASED ON BLACK OUT RECORDS






THE 5TH ALBUM OF ANTAGON CALLED ANTICOSMOS WAS JUST RELEASED AT NOVEMBER 14 ON BLACK OUT RECORDS!
ANOTHER GREAT STRIKE BY ANTAGON, AVAILABLE AS DOWNLOAD AND CD - ENJOY!

ANTAGON FB: https://www.facebook.com/antagonpsy/
BLACK OUT REC. BC: https://blackoutrec.bandcamp.com/album/anticosmos

START NEWS IV:


MY ARTIST PAGE ON FACEBOOK https://www.facebook.com/alpha.psyworld/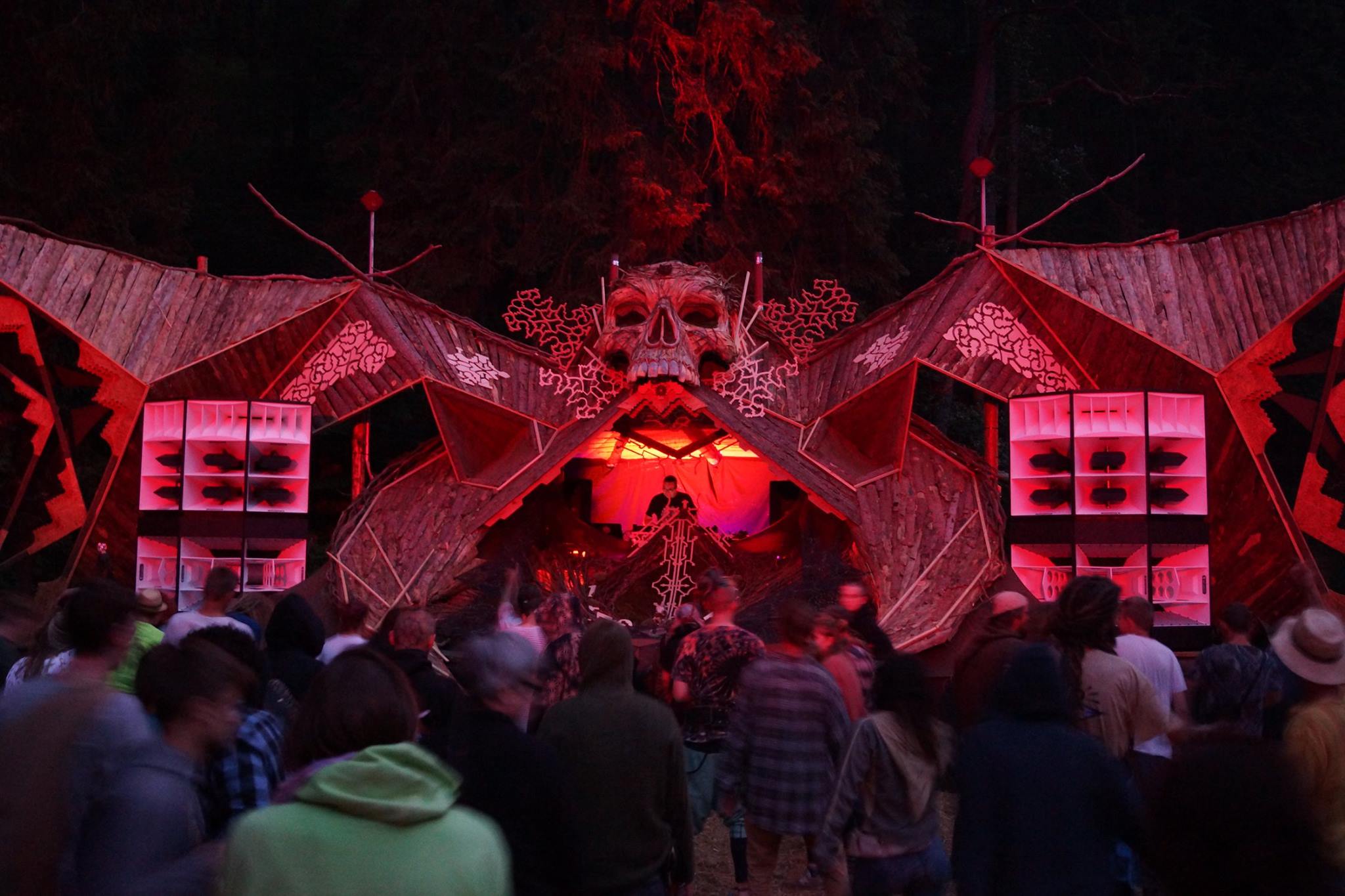 START NEWS V:


Now: INTERZONE MASTERING STUDIOS BY ANTAGON + ALPHA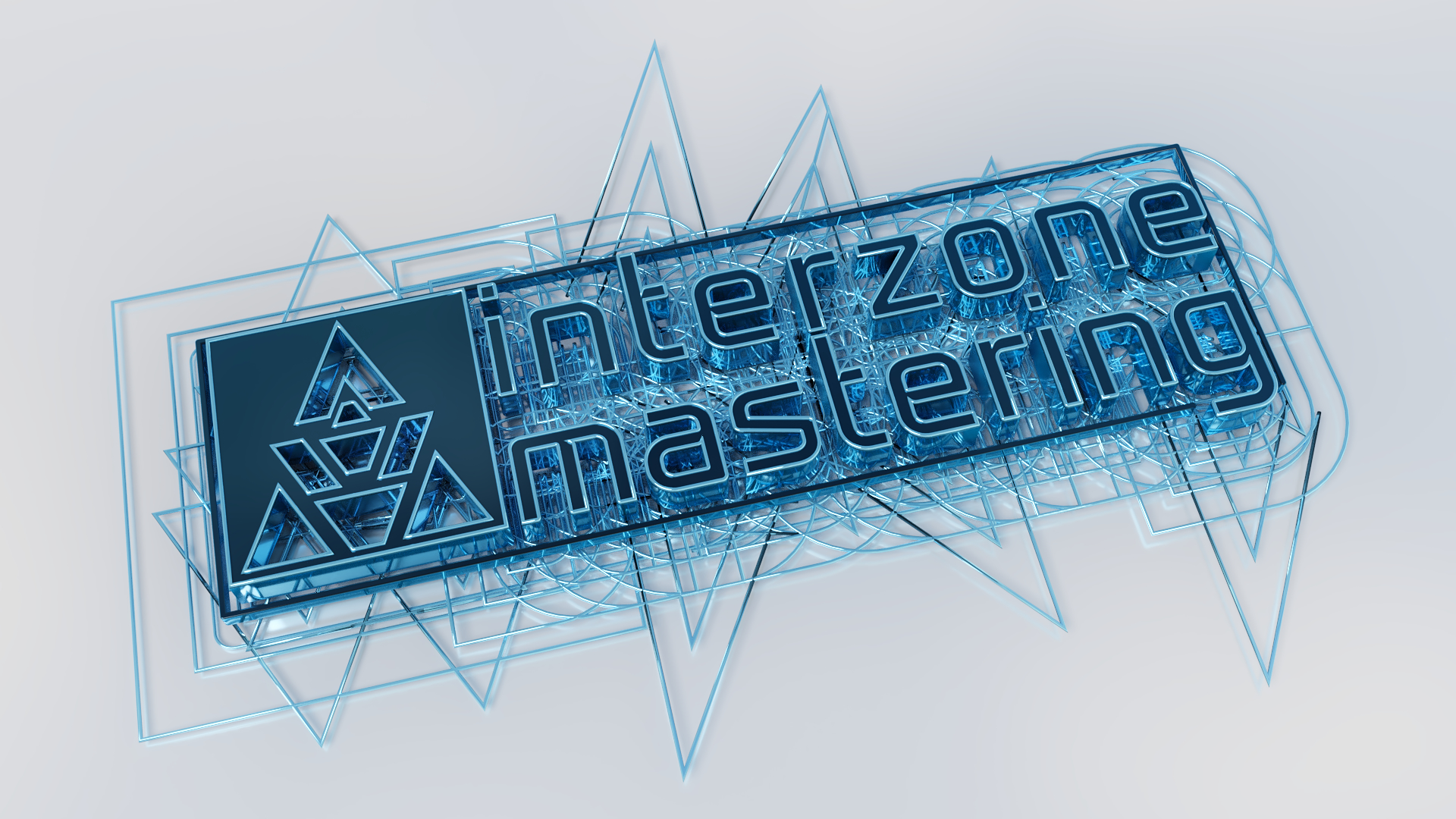 SINCE A LONGER TIME ANTAGON HAS DEVELOPED A VERY GOOD NAME AS AN ENGINEER FOR AUDIO MASTERING. TOGETHER WITH ALPHA WE WILL JOIN FORCES TO BRING THIS NEW OFFER ON A HIGHER LEVEL. A FACEBOOK PAGE HAS OPENED AND A REAL PAGE WILL FOLLOW SOON:
https://www.facebook.com/interzonemastering/

START NEWS VI:

alpha in-the-TRANCENTRAL-MIX



SOME WEEKS AGO I HAD THE HONOUR TO DO A MIX FOR TRANCENTRAL :) IN NEARLY 2 HOURS I.M JUMPING THROUGH ARTISTS LIKE -Z- (ALPHA & ANTAGON), NEXUS A, ANTAGON, MAGMA OHM AND MORE. AT THE SAME TIME IT.S ANOTHER APPETIZER IN-THE-MIX FOR THE NEW -Z-ALBUM. ROCK IT!

START NEWS VIII:


PSY-O-CHESTRA - PAUSED: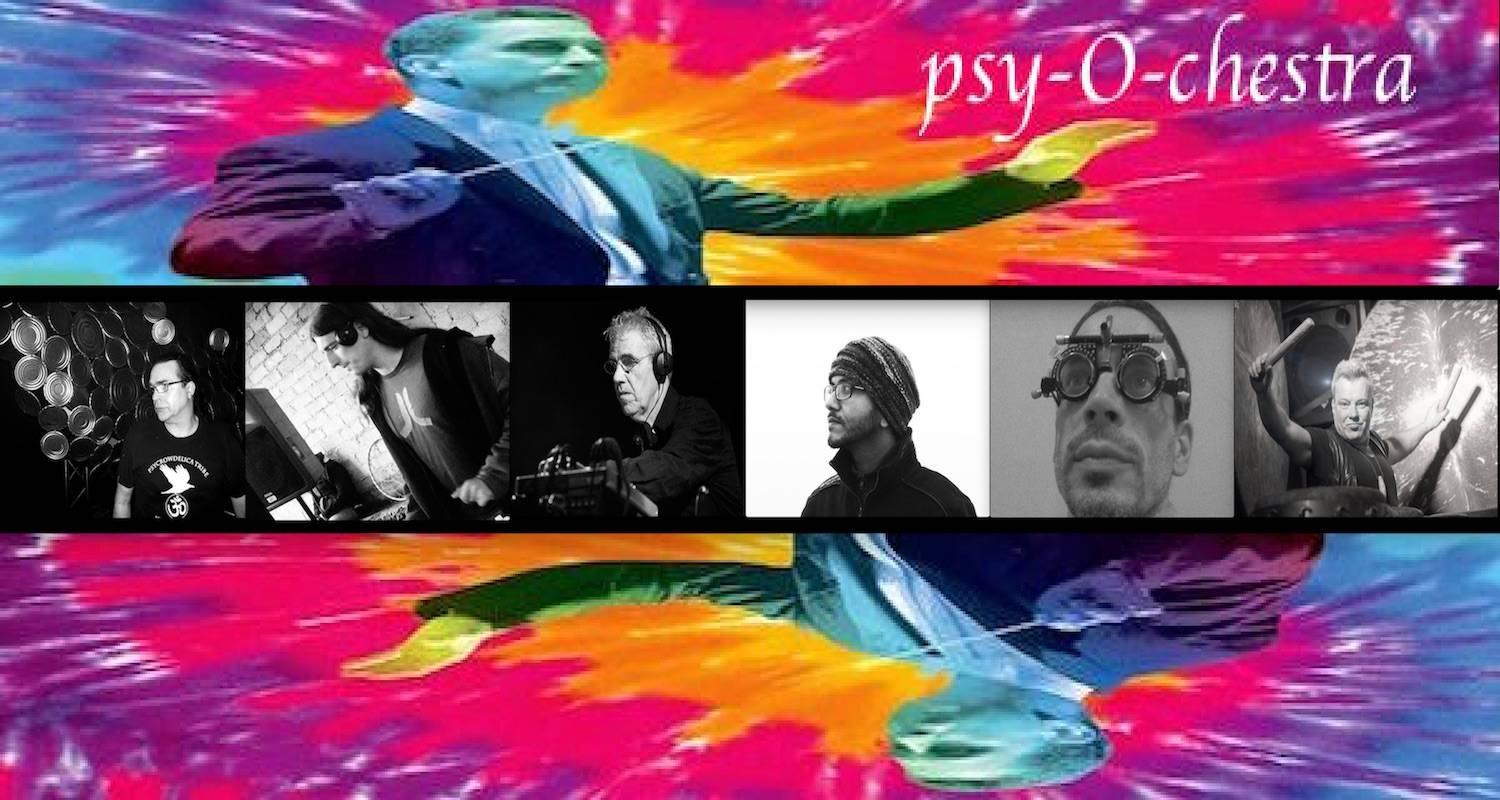 THE MEMBERS OF THE PSY-O-CHESTRA (PIC 1-6):

01 ANDRE SZIGETHY (GER) AKA ALPHA: www.interzone-pa.com
02 LARS PETER (GER) AKA ANTAGON: https://www.facebook.com/antagonpsy
03 STEVE SCHROYDER (GER) AKA STAR SOUND KONTINUUM: www.schroyder.de
04 SWAROOP GUHATHAKURTA (INDIA) AKA SANATHANA AKA SANHATA: www.sgdesigns.co.uk
05 AARON PEACOCK (USA) AKA OCELOT: http://revoltdigital.co.uk/label/ocelot-music
06 HOLGER TEUBER (GER) ON A BATTERY OF WESTAFRICAN DRUMS: https://www.facebook.com/holger.teuber



THIS STARTED AS A PROJECT FOR AND WAS REALIZED BY THE BOOM FESTIVAL 2016. THE IDEA IS TO BRING DIFFERENT PSYTRANCE STYLES TOGETHER AGAIN IN TIMES OF SEPARATION. THE LINK BETWEEN THE STYLES IS THE SHAMANIC GROOVE, THE BASIC STUFF WHERE HUMAN TRANCE IS COMING FROM. STARTING LOW AND RISING HIGH, 130-190 BPM IN 2 HOURS - A MASSIVE JOURNEY. ATTENTION: WE ARE READY NOW TO GET BOOKED FOR A REUNITED PSYTRANCE COMMUNITY: alpha@interzone-pa.com.


THE FACEBOOK PAGE OF PSY-O-CHESTRA https://www.facebook.com/psy.O.chestra



I WISH ALL OF US A GREAT LIFE, NEVER SURRENDER, NEVER GIVE UP. NO PASSARAN!
FOR SURE I.LL KEEP YOU UPDATED. SO STAY TUNED AND KEEP IT PSYCHEDELIC.

PEACE
ALPHA



STILL IMPORTANT!

THE VA FROM PSYCROWDELICA WITH LOVE IS PUBLISHED SINCE A LONGER TIME. A MASTERPIECE OF MODERN PSYCHEDELIC TRANCE AS A DOUBLE-CD INCL. 1 DOWNLOAD CD ON TOP ! FOR JUST 20 EURO YOU CAN ORDER THE PHYSICAL CD VIA EMAIL TO ALPHA@INTERZONE-PA.COM AND CHECK THE FOLLOWING PAGE FOR THE DIGITAL DOWNLOAD OF THIS WONDERFUL RELEASE:
https://psycrowdelica.bandcamp.com/releases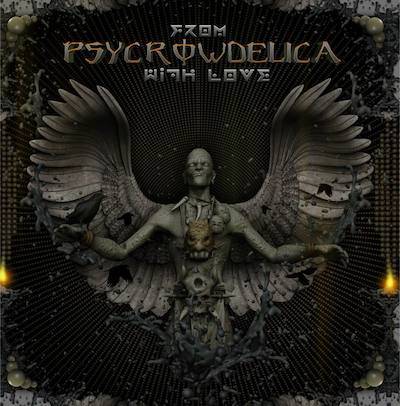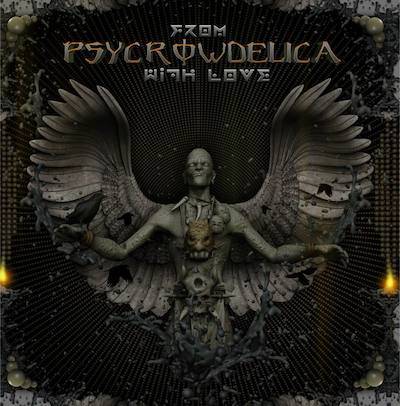 AFTER CANNIBAL CROW.S DEATH AND THE PSYCROWDELICA THE TRIBE IS BACK:

The Psycrowdelica Tribe is back with a double CD release in memory of our beloved friend Krehe a.k.a. Cannibal Crow, the founder of this Legendary Festival.
This very special project contains tracks donated by the various artists that have played at Psycrowdelica.
This Compilation is dedicated to support Krehe.s wife in her time of sorrow and grief that his tragic death has left behind as well as to deliver to you the magic of this festival and the music we all love so much. The double CD comes with a special T-shirt we offer along with this masterpiece for you to enjoy and remember the good times on the dance floor.



ANDRE SZIGETHY - RE-RELEASE (VIPER REC.) OF THE ALBUM FROM 1983 (SYNTHI POP, MINIMAL, DARK WAVE)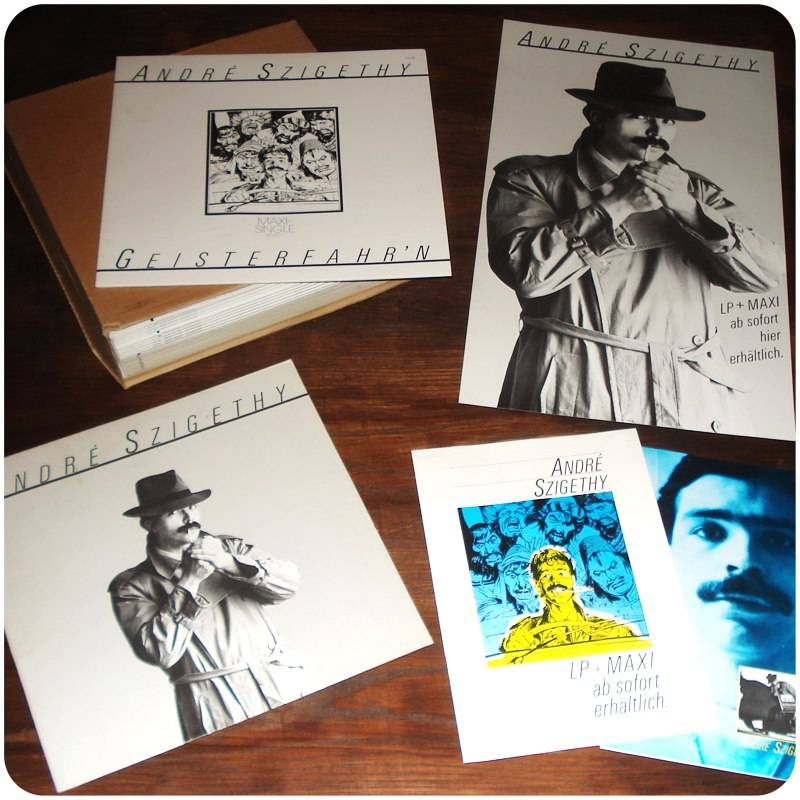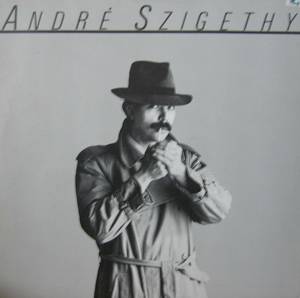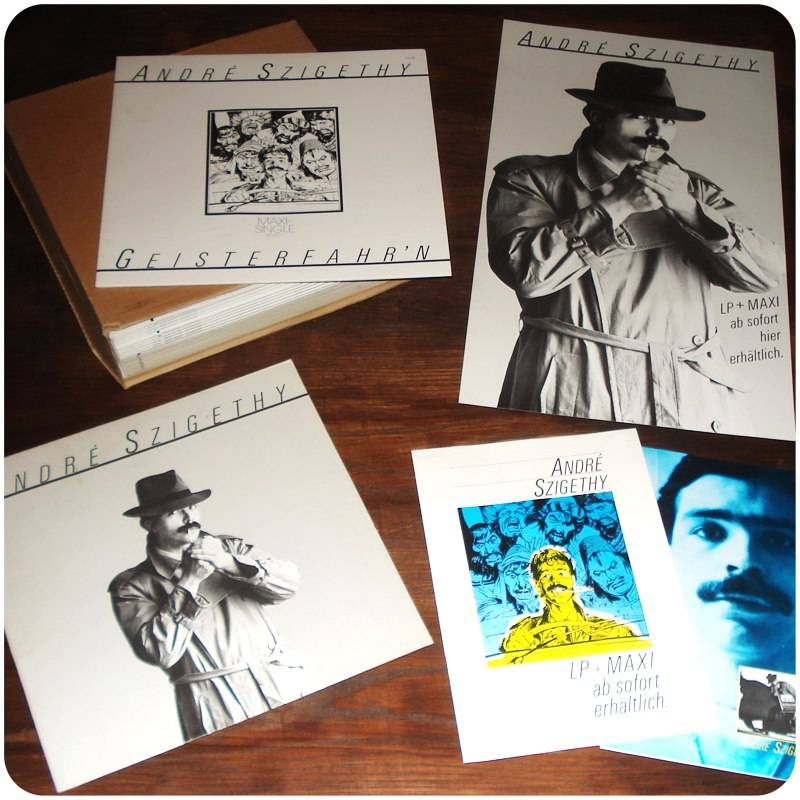 THE RE-RELEASE OF THE ALBUM from 1983 ! GO TO PAGE FOR MORE INFORMATION. SPECIAL BUNDLES ARE AVAILABLE (RE-RELEASE + THE ORIGINAL MAXI 12!!). . .


. . . was written in spring 2013. MEANWHILE THE ALBUM IS SOLD OUT AGAIN ! THE LABEL PRIVATE RECORDS IS PLANING TO PRESS MORE IN THE FUTURE - VERY GOOD NEWS :)

30 YEARS AFTER. . . THE BERLIN BASED LABEL PRIVATE RECORDS HAS RE-RELEASED OLD SYNTHIE-POP AND 80S STUFF FROM ME ON HIS SUBLABEL VIPER RECORDS. IT.S FUNNY AND COOL FOR ME AT THE SAME TIME. THE ALBUM CAME ALONG WITH ORIGINAL 100 MAXIS OF THAT TIME IN A BUNDLE. CHECK IT out at https://www.facebook.com/pages/Private-Records/317619771628358 AND FOR SURE ON THIS PAGE :)



INTERZONE.PA PRODUCTION:

AT OCTOBER 10 IN 2012 THE PREMIERE OF A COMMERCIAL PRODUCTION FOR THE VOLKSWAGEN GOLF 7 TOOK PLACE AT THE 8TH FESTIVAL OF LIGHTS IN BERLIN. TOGETHER WITH THE AGENCY MO2 (DUESSELDORF) AND LUCYSKY DESIGN (MAPPING/3D/VIDEO/PROGRAMMING) THE INTERZONE.PA ARTISTS ANDRE SZIGETHY AND LARS PETER DID THE SOUNDDESIGN AND COMPOSING. HAVE A LOOK:



THANX FOR YOUR PATIENCE, COOPERATIONS, FRIENDSHIP AND CREATIVITY, MAY THIS CONTINUE AND EXTEND. HAVE A WONDERFUL PSYCHEDELIC FUTURE :)



PARTY FORECAST 2020:


MORE TO BE ANNOUNCED SOON. SEND YOUR FAVOURITE DATES :)

STAY TUNED!

PEACE



ALPHA :)


PS: FEEL FREE TO SPREAD THIS NEWSLETTER TO THE WORLD...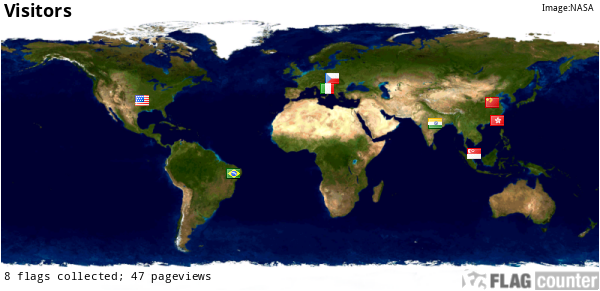 ---