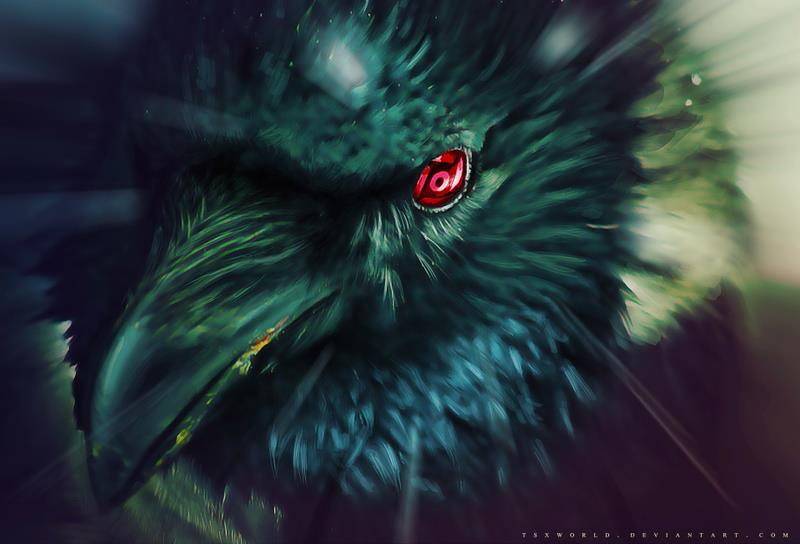 HI FREAKZ,


YO, A NEW YEAR. 2018 IS ON AND MANY PEOPLE HAVE THE BEST WISHES FOR THE FUTURE. SO DO I AND I WISH ALL OF US PEACE, HEALTH AND GREAT MUSIC. I.M ALSO WORKING ON THE REORGANIZATION AND IMPROVEMENTS OF MY MAIN SKILLS LIKE COOPERATIONS WITH ORGANIZER AND MEDIA, NEXT KEVEL OF INTERZONE.PA, PRODUCTION AND PERFORMANCE. AT THE SAME TIME MY HOME AND OFFICE WILL BE RENOVATED AND RESTRUCTURED. IF THERE IS A SPRING COMING I.LL BE PREPARED FOR GIGS, RELEASES AND TO MAKE STILL EXISTING DREAMS COME TRUE LIKE PERFORMING IN COUNTRIES I.VE NEVER BEEN.
WE ALL NEED STRENGTH AND POWER AND A POSITIVE LOOK AND HANDLING ON THINGS, EVEN IN THE DARKEST MOMENTS. MAY THE FORCE BE WITH US - PEACE - ALPHA :)

START NEWS I:


BABAGANOUSHA RADIO AS YOUTUBE LIVESTREAM - started already :)


AT THIS MOMENT THERE ARE MANY TESTS RUNNING ON YOUTUBE. THE IDEA BEHIND IS TO SPREAD THE RADIO TO A BIGGER CROWD. FOR SURE IT.S STILL A WEBRADIO, BUT THE PERFORMANCE ON YOUTUBE OFFERS MANY OPTIONS TO INFORM AND ENTERTAIN PEOPLE IN A PSYCHEDELIC WAY INCLUDING INFOS, ARTIST PRESENTATIONS, LIVE SHOWS, PARTY NEWS AND MANY MORE.
PLEASE VISIT https://www.youtube.com/user/babaganousha FROM TIME TO TIME AND HAVE A OK ON THE THE PROGRESS. IN THE MOMENT THE YOUTUBE STREAM IS INTEGRATED AT THE TOP OF THE BABA PAGE. ANY COMMENT AND IDEAS ARE WELCOME :)

START NEWS II:


FEBRUARY 1: MOUNTAIN BLAST MUSIC WORKSHOP, TYROL, AUSTRIA


A REALLY GREAT IDEA WILL START WITH VERY WELLKNOWN TEACHERS IN AN AMAZING LANDSCAPE. BOOK YOUR WORKSHOP NOW, SOME PLACES ARE LEFT:




THE ORGANIZER.S INFO: =We welcome you to our Music Hotel =Mountain Blast=. . .
. . . educating music workshops placed in the Alps of Austria.
With experienced Artists we will teach you in 2 Studios all basics you need to produce psytrance , as called =HiTech=.
After you understand the basics of Audio and room acoustic we start direct learning by DOING!
We will show u all needed steps that we are using in our workflow using the DAW CUBASE.
Our goal is to pass you all needed information to continue working at home on your own.
The Basic course has a duration of 3 and a half days (more on request).

- Thursday afternoon arrival , evening introducing and settling in.
- Friday till Sunday workshop
- 3 meals a day (veg. welcome)
- accommodation incl.
Price: per person Euro 350,- only

Theory:
- Basics of audio
- Acoustic and room acoustics
- Build your own Absorbers and Traps
- how to set up home studio

Cubase:
- bascis
-settings
-project settings
-tracks :audio midi group etc.
-sampler
-synthesis
- routing / recording
- arranging
- mixing
- exporting

Instructors:
Highko
Rawar Helder
Twisted Psychology Tiago Psy
Agressive Mood
Daniele

We speak: German, English, Italian, Portuguese, Spanish.
We are only 1,5 hours from Munich Airport, 1 hour from Innsbruck and 1 hour from Salzburg away! Cheap shuttle services from/to the airport bookable in advance!
Limited number, still some places left! Just PM us for more information and how to secure your registration.
INFO PAGE: https://www.facebook.com/events/302376220257138/

START NEWS III:


FEBRUARY 2: QUANTIZE OF SENSE - THE WONDERLAND, BERLIN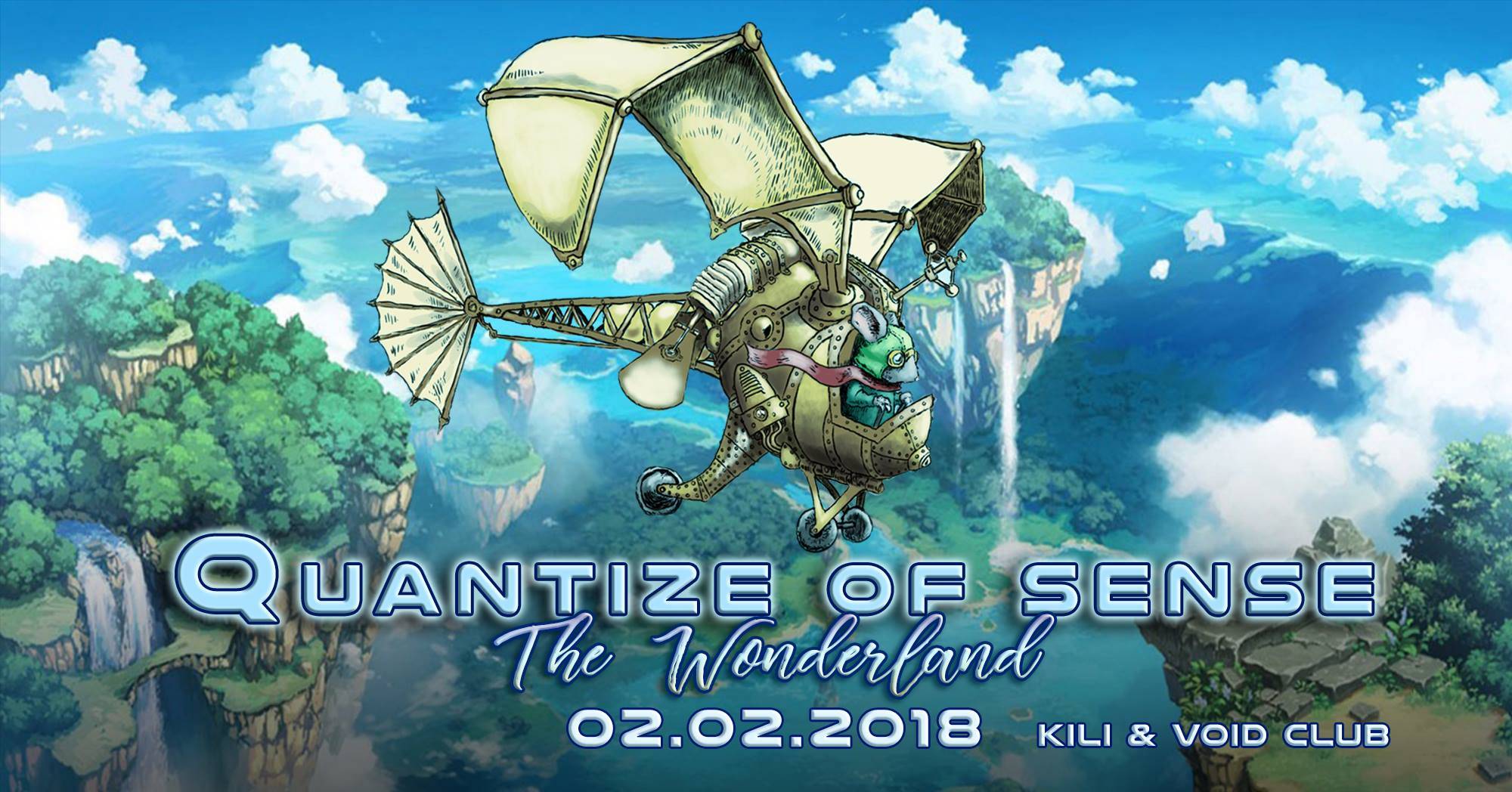 ONE OF THE 1ST MASSIVE EVENTS IN 2018 IS HAPPENING AT FEB 2 IN BERLIN. ON DIFFERENT FLOORS ALOT OF PSYSTYLES, TECHNO, D.N.B WILL HAPPEN.
HERE IS THE ORGANIZERS INFO:. . . Wir freuen uns, euch die erste Quantize of Sense im Jahr 2018 praesentieren zu duerfen. Dieses mal ganz unter dem Motto - The Wonderland, was so Einiges verspricht. 23 Kuenstler in den Genres: Psy Trance, Progressive, Techno, Elektro, Drum.n.Bass, sowie Dark, Hi-Tech, Psychedelic, Forest auf 5 Floors zum Tanzvergnuegen. Auch fuer.s Relaxen ist gesorgt - auf unserem wunderschoenen Chill-Floor, wo ihr bei einem guten Chai und Obst die Fuesse entspannen koennt - powered by Bee Effekt. Nur ob das Tanzbein ruhig bleibt, koennen wir nicht versprechen, denn auch dort ist für schoene Musik gesorgt. Gewandert wird dieses Jahr im Void Club & Kulturhaus Kili Berlin, was super zu erreichen ist, ueber die Bahnhoefe Ostkreuz & Frankfurter Alle. Also kommt zahlreich geflogen, ihr Schwaermer der Nacht, wir freuen uns auf eine gemeinsame Reise ins -Wonderland-. Eure Quantize of Sense Crew Berlin.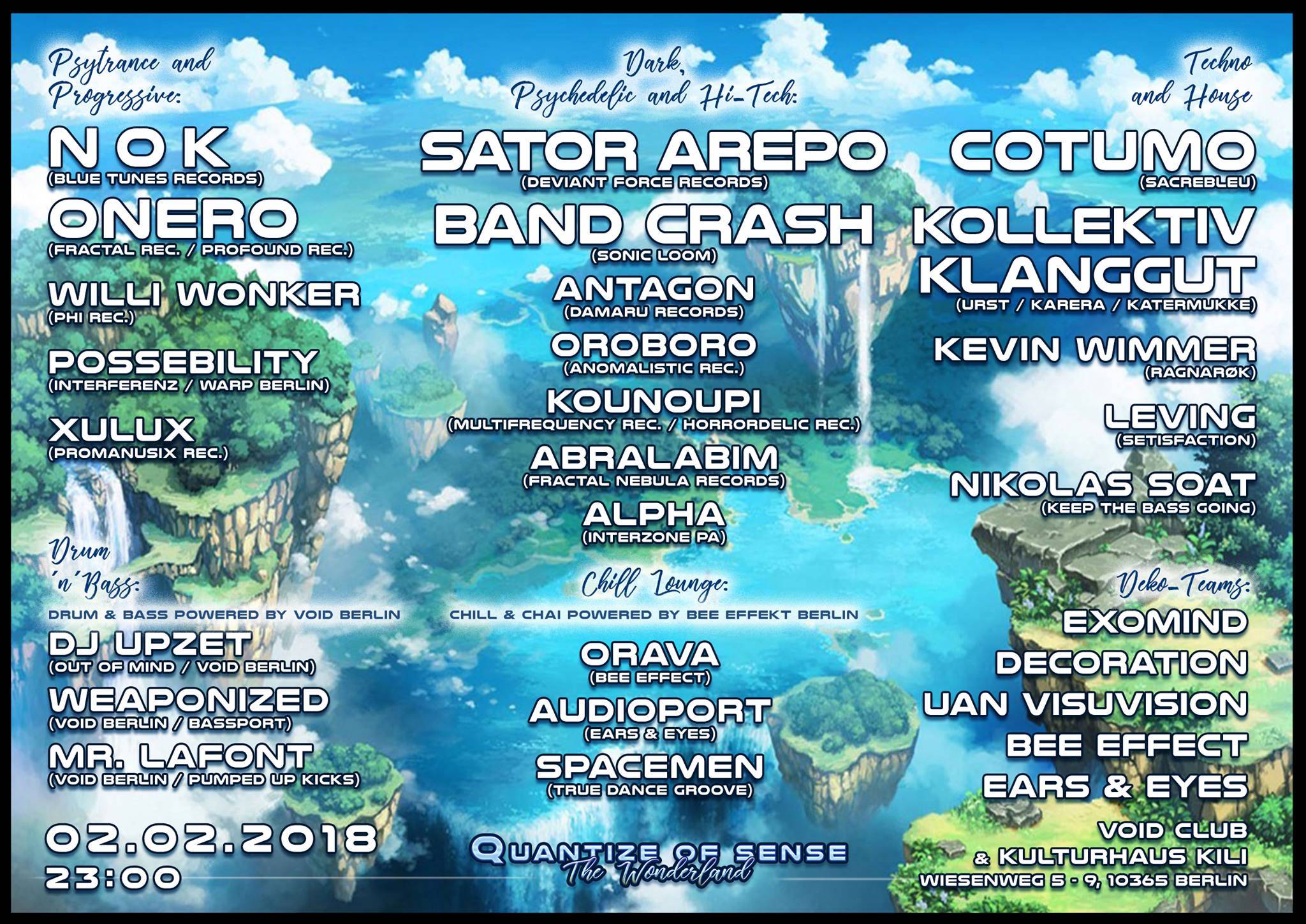 info page: https://www.facebook.com/events/2030722753809754/

START NEWS IV:


SOON: INTERZONE MASTERING STUDIO BY ANTAGON + ALPHA


SINCE A LONGER TIME ANTAGON HAS DEVELOPED A VERY GOOD NAME AS AN ENGINEER FOR AUDIO MASTERING. TOGETHER WITH ALPHA WE WILL JOIN FORCES TO BRING THIS NEW OFFER OF INTERZONE.PA ON A HIGHER LEVEL. I.LL COME BACK SOON WITH FRESH INFORMATIONS, URLS AND ALL NEEDED MATERIAL. CHECK IT OUT!

START NEWS V:


DECEMBER 23: 16TH SHOW OF ALPHA.S CRAZY SOUNDS - RECAP, MONTHLY WEBRADIOSHOW ON EVOSONIC.DE








ONE IS FOR SURE: THIS IS NO FUCKING XMAS SHOW - IM GEGENTEIL :)

IN THIS SHOW THE MAIN MISSION IS A JOURNEY THROUGH THE DIFFERENT PSY STYLES, AS USUAL.
THE 1ST HOUR CONTAINS SOCALLED =LONESOME TRACKS=. SINGLE TRACKS SENT BY THE ARTISTS IN THE PAST, WITHOUT A RELEASE SCHEDULE OR BEING AN EP. SO WE WILL CRAWL THROUGH THE SOUND OF OCELOT (USA), DARKLAND (IRAN), CONICAL BRAZERS & FUTURO (RUS/INDIA/MEX), IZNOGOOD (GER) IN AN OXIDAKSI (ISR) REMIX, DATACULT (GER) IN A M.O.S. (MITTELSTANDSKINDER OHNE STROM) REMIX, TERRATECH (CH), NOK (GER), AND THE =CHE= (ARG) VERSION 2018 AS A COLLAB OF -Z- (ALPHA & ANTAGON) VS YATA GARASU (B). INTERNATIONAL STYLE CLASH :)

THE 2ND HOUR IS DEDICATED TO MY FRIEND CANNIBAL CROW (R.I.P.) AKA KREHE, THE PIONEER OF MODERN PSYTRANCE AND THE FOUNDER OF THE LEGENDARY PSYCROWDELICA FESTIVAL. BEFORE HIS MIX OF 2009 WILL START, A KIND OF INTRO WILL HAPPEN WITH THE SOUNDS OF =XIKWRI NEYRRA= CALLED REQUIEM (RMX FOR KREHE), COMBINED WITH PARTS OF HIS LAST INTERVIEW IN 2013 ABOUT THE PSYCROWDELICA (REINCARNATION) AND WITH ACCIDENTED SOUNDS OF AN INTERVIEW ON SKYPE, WHERE THE APP TURNS HIS VOICE INTO FASTSPEEDFUN :) THIS HOMMAGE IS FOLLOWED BY HIS DJ-SET OF 2009 PLAYED IN ALPHA.S CRAZY SOUNDS, ONE OF THE TWO ONLY EVER DONE SETS IN THE RADIO (BOTH ON A.C.S. ONLY). REMEMBER, ENJOY AND LOOK FORWARD!

The MONTHLY report from the PSYTRANCE UNIVERSE on EVOSONIC PODCAST, powered by babaganousha.net. Every 4th saturday of a month André Szigethy presents artists, producers, acts and djs live.
styles: PsyDub, Psy Prog, Goatrance, Psytrance, Full On, Twilight, Forest, DarkPsy, Hightech, Psycore:
12:00 cest, livestream: https://babaganousha.net/
EVOSONIC LIVESTREAM: https://evosonic.de/live/

PODCAST 16 (EPC16) IS ONLINE:
https://evosonic.de/epc-alphas-crazy-sounds-recap-16

AT SEPTEMBER 24 IN 2016 ALPHA STARTED A NEW AND MONTHLY WEBRADIOSHOW ON EVOSONIC, THE LEGENDARY TECHNO RADIO, WHICH IS NOWADAYS A PODCAST BASED STATION IN THE NET. THE SHOW WILL BE RELEASED AS A PODCAST EVERY 4TH SATURDAY OF THE MONTH AT 12:00CET ON EVOSONIC.DE AND IN THE LIVESTREAM ON BABAGANOUSHA.NET.

=alpha.s crazy sounds - recap= the monthly report from the psytrance universe powered by babaganousha.net.
since 17 years =alpha.s crazy sounds= is supporting all different styles of psychedelic trance in a weekly radioshow. starting at the =offener kanal bremen= with a simultan broadcast on tv alpha was presenting tracks, albums, mixes and invited guests live in the show. as a musician he was always strong connected to many artists, bands and djs. there happened a lot of funny experiences happening in the show, from zion train to atari teenage riot.
later on =alpha.s crazy sounds= switched to chromanova radio (berlin) for many years and is nowadays broadcasting via babaganousha radio (hamburg).
alpha himself has always been a big fan of the evosonic radio, was playing several times live at evosonic in the psytrance show of thorsten mesrine.s paradise fm. even an oldskul type of livestreaming was done, when alpha took one of the first mobile phones and hold it in the air of the sunday club savoy location.
alpha.s crazy sounds - recab is very happy to have started at september 24 a monthly show on evosonic (every 4th saturday of the month).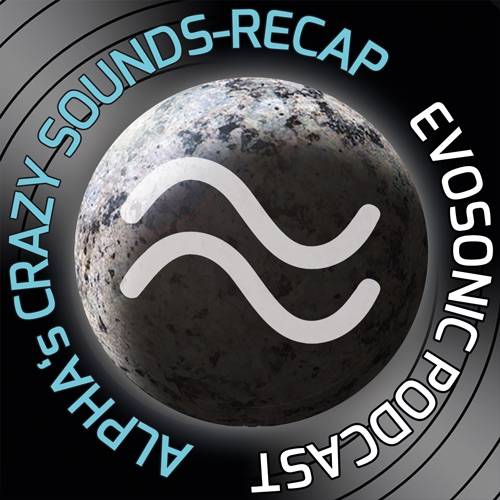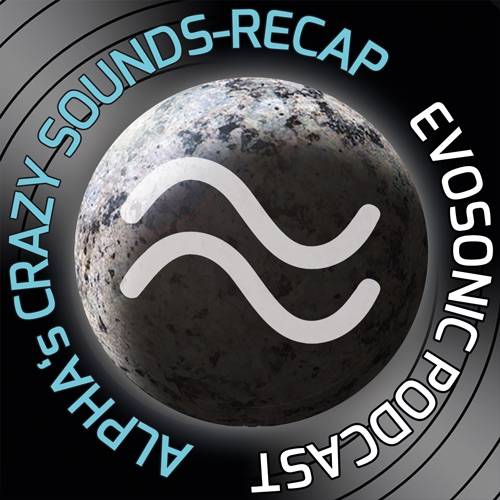 START NEWS VI: ALPHA MIXES: 2009 + 2017


=TRANSYLVANIA CALLING 2009= ALPHA MIX RECORDED IN ROMANIA, 2009




IN A QUIET MINUTE I CHECKED THIS OLD MIX OF 2009 PLAYED AT THE TRANSYLVANIA CALLING FESTIVAL IN ROMANIA. AND I WAS SURPRISED HOW GROOVY THIS SET HAS BEEN, AFTER THE 1ST YEARS OF THE SOCALLED =DARKPSY= SOUND. THE TRAX OF THAT TIME, THE SELECTION AND THE WAY OF MIXING MAKES IT WORTH TO PRESENT TO THE AUDIENCE. LIKE ON MANY LEVELS OF THE SOCIETY, TECHNICAL PROGRESS AND THE MEGAFAST DEVELOPMENT IN PRODUCTION AND THE INFLATIONARY RELEASES OF THE SOCALLED HIGHTECH PSYTRANCE YOU LOSE SOMETIMES THE OVERVIEW, WHAT IT.S ALL ABOUT. AND A VIEW BACK OPENS THE VIEW FORWARD SOMETIMES :)



=BETWEEN THE LINES= ALPHA MIX RECORDED AT THE DARK HOLLOW VISION PARTY AT MARCH 17, 2017



THE SET WAS NOT SO TYPICAL FOR THAT WHAT I.M PLAYING IN THE MOMENT, THIS SET WAS A MUSICALLY LINK BETWEEN RUDEGIRL (FOREST) + TSEUQ (HITECH). IT WORKED PERFECT FOR THE DANCERS + KEPT THE FLOW OF THE SHOW :)



ANOTHER ALPHA MIX: ALPHA.S SPRING WOURKOUT (HIGHTEKKISH):

alpha.s spring workout (hightekkish) by Andre Szigethy aka alpha on Mixcloud


THAT.S THE STYLE I.M NORMALLY PLAYING NOWADAYS. BUT IT.S ALWAYS COOL, TO STAY OPEN MINDED LIKE I HAVE SHOWN WITH THE DARKPSY MIX SOME WEEKS AGO OR MY FAIBLE FOR MODERN DOWNBEAT/AMBIENT TUNES. THERE IS SO MUCH MUSIC TO LISTEN AND DANCE, WHY NOT STARTING WITH THIS SPRING WORKOUT - HAVE FUN :)



ANOTHER ANOTHER ALPHA MIX (DARKISH):

Alpha winter mix 2015 - why not darkpsy sometimes :) by André Szigethy Aka Alpha on Mixcloud


INFLUENCED BY OUR FORMERLY PARTY SERIE =DARK VISION= I REMEMBERED MY PASSION FOR THE REAL DARK PSYCHEDELIC TRANCE. SO THIS SET WAS RECORDED AT THE DARK VISION ZWO IN MARCH AND I LIKED IT SO MUCH, THAT I HAVE TO PUBLISH IT. =WHY NOT DARKPSY SOMETIMES= IS THE MIX CALLED - HAVE FUN :)



ALPHA INTERVIEW AT MUSHROOM TV



START NEWS VII:


PSY-O-CHESTRA, NOW ON SOUNDCLOUD: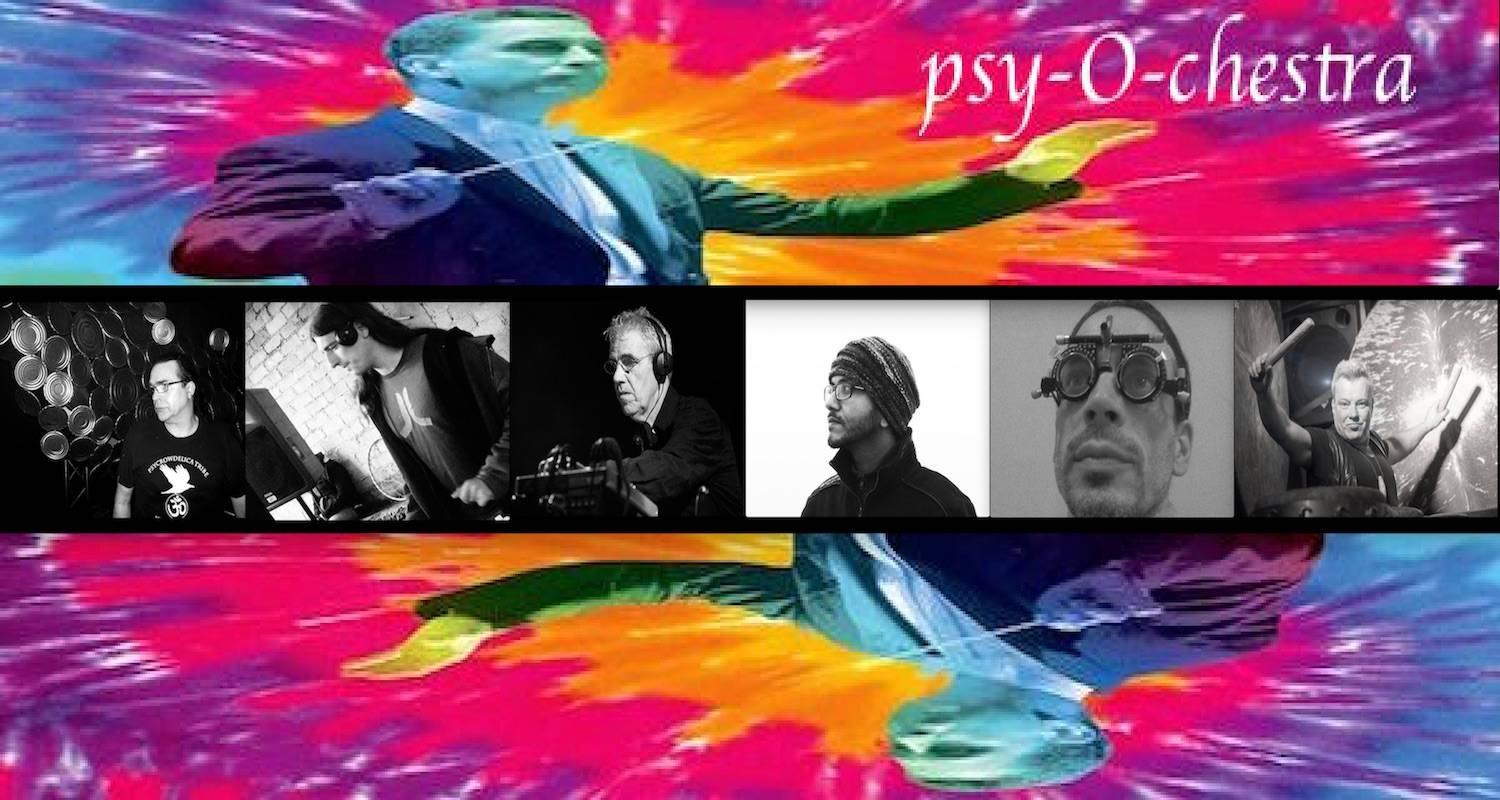 THE MEMBERS OF THE PSY-O-CHESTRA (PIC 1-6):

01 ANDRE SZIGETHY (GER) AKA ALPHA: www.interzone-pa.com
02 LARS PETER (GER) AKA ANTAGON: https://www.facebook.com/antagonpsy
03 STEVE SCHROYDER (GER) AKA STAR SOUND KONTINUUM: www.schroyder.de
04 SWAROOP GUHATHAKURTA (INDIA) AKA SANATHANA AKA SANHATA: www.sgdesigns.co.uk
05 AARON PEACOCK (USA) AKA OCELOT: http://revoltdigital.co.uk/label/ocelot-music
06 HOLGER TEUBER (GER) ON A BATTERY OF WESTAFRICAN DRUMS: https://www.facebook.com/holger.teuber



THIS STARTED AS A PROJECT FOR AND WAS REALIZED BY THE BOOM FESTIVAL 2016. THE IDEA IS TO BRING DIFFERENT PSYTRANCE STYLES TOGETHER AGAIN IN TIMES OF SEPARATION. THE LINK BETWEEN THE STYLES IS THE SHAMANIC GROOVE, THE BASIC STUFF WHERE HUMAN TRANCE IS COMING FROM. STARTING LOW AND RISING HIGH, 130-190 BPM IN 2 HOURS - A MASSIVE JOURNEY. ATTENTION: WE ARE READY NOW TO GET BOOKED FOR A REUNITED PSYTRANCE COMMUNITY: alpha@interzone-pa.com.


THE FACEBOOK PAGE OF PSY-O-CHESTRA https://www.facebook.com/psy.O.chestra



I WISH ALL OF US A GREAT LIFE, NEVER SURRENDER, NEVER GIVE UP. NO PASSARAN!

FOR SURE I.LL KEEP YOU UPDATED. SO STAY TUNED AND KEEP IT PSYCHEDELIC.

PEACE
ALPHA



-Z- TV:
ATTENTION: FUCKBOOK HAS KILLED THE -Z-TV PART OF OUR PAGE FOR NO REASON. THE VIDEOS ARE RE-RELEASED NOW TOGETHER WITH ALL -Z-PRODUCTS ON BANDCAMP.COM:

z-alpha-antagon.bandcamp.com/
OUR FACEBOOK PERFORMANCE:
www.facebook.com/Z.alpha.antagon



-Z- (alpha & antagon) INFOS:

-Z- (ALPHA & ANTAGON) PERFORMING AS A DJ SET AT THE NOISE POISON FESTIVAL 2014:


FORMERLY PRESIDENT BARACK OBAMA VISITED BAVARIA AND HE HAD A REAL PROBLEM (LEDERHOSEN) UNFORTUNATELY:





URGENT: ALPHA (DJ) + -Z- (alpha & antagon) LIVE + ANTAGON (LIVE) ARE OPEN FOR END OF THE YEAR 2017/BEGIN OF 2018 BOOKINGS!

EVERY BOOKING IS WELCOME, ESPECIALLY FOR -Z- (ALPHA & ANTAGON). PLEASE ASK FOR COOL BUNDLE PRICES OF THE PACKAGE WITH ALPHA, -Z- (ALPHA & ANTAGON) AND ANTAGON :)
CHECK IT OUT FOR FREE DATES.
GET IN TOUCH: ALPHA@INTERZONE-PA.COM OR USE ALL RELEVANT COMM LINES.
THANK YOU IN ADVANCE :)



STILL IMPORTANT!

THE VA FROM PSYCROWDELICA WITH LOVE IS PUBLISHED. A MASTERPIECE OF MODERN PSYCHEDELIC TRANCE AS A DOUBLE-CD INCL. 1 DOWNLOAD CD ! FOR JUST 30 EURO YOU CAN BUY IT FOR EXAMPLE AT THE PARTIES, WHERE ALPHA IS PLAYING. NEXT WEEKEND, AUGUST 143 AT THE =ICH SEHE WAS. . . (HAMBURG / GER). AND FOR SURE THE ALBUM OF ANTAGON AS WELL ! PLEASE CHECK THE FOLLOWING PAGE FOR ALL INFORMATIONS REGARDING THIS WONDERFUL RELEASE:
https://www.facebook.com/events/1442973589297713/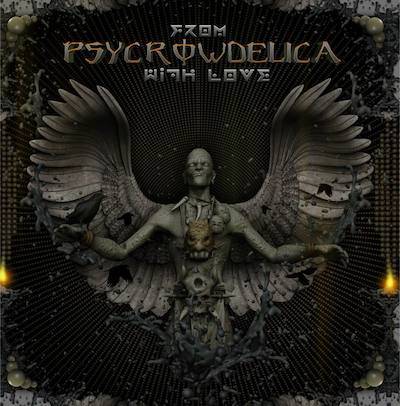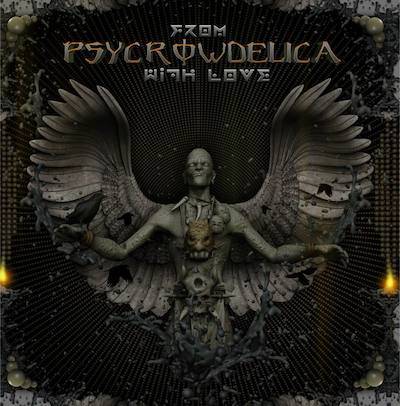 AFTER CANNIBAL CROW.S DEATH AND THE PSYCROWDELICA THE TRIBE IS BACK:

The Psycrowdelica Tribe is back with a double CD release in memory of our beloved friend Krehe a.k.a. Cannibal Crow the founder of this Legendary Festival.
This very special project will contain tracks donated by the various artists that have played at Psycrowdelica.
This Compilation is dedicated to support Krehe.s wife in her time of sorrow and grief that his tragic death has left behind as well as to deliver to you the magic of this festival and the music we all love so much. The double CD comes with a special T-shirt we offer along with this masterpiece for you to enjoy and remember the good times on the dance floor.



ANDRE SZIGETHY - RE-RELEASE (VIPER REC.) OF THE ALBUM FROM 1983 (SYNTHI POP, MINIMAL, DARK WAVE)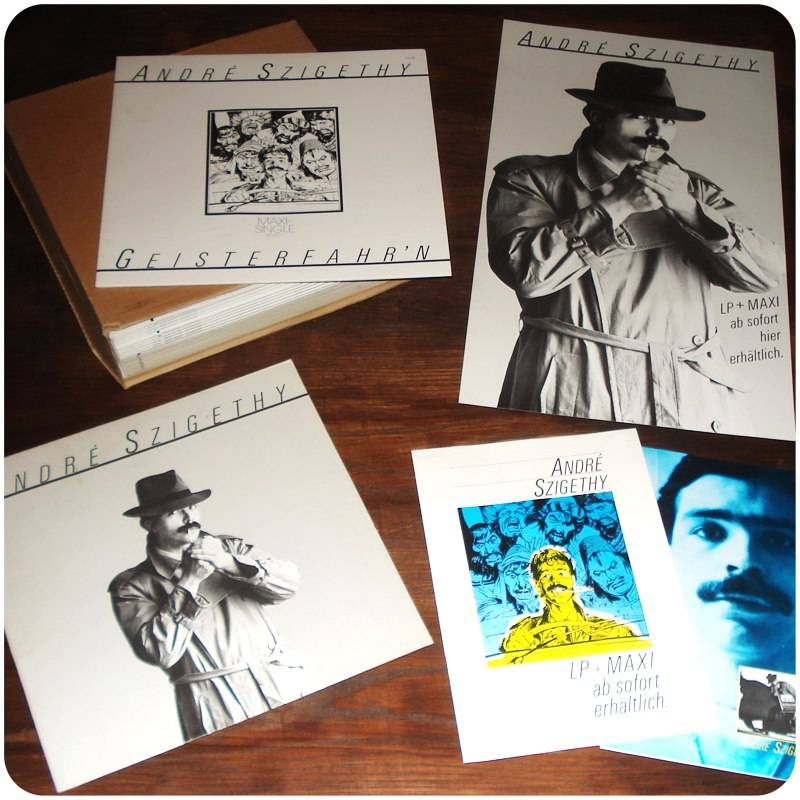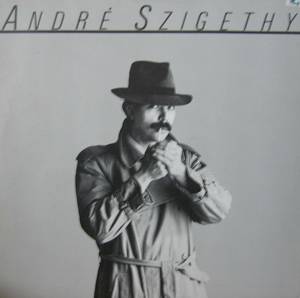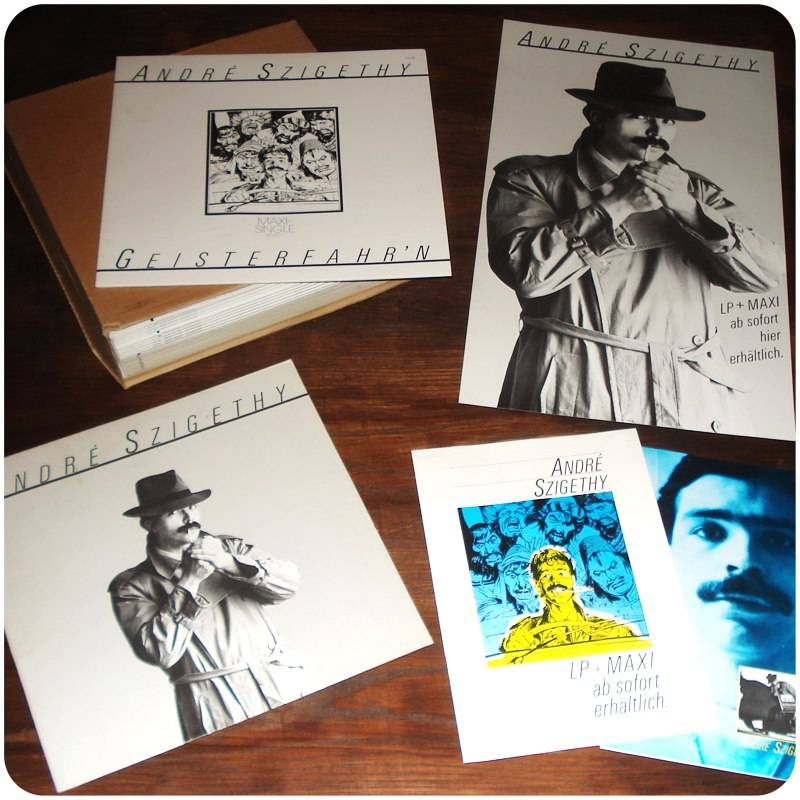 THE RE-RELEASE OF THE ALBUM from 1983 ! GO TO PAGE FOR MORE INFORMATION. SPECIAL BUNDLES ARE AVAILABLE (RE-RELEASE + THE ORIGINAL MAXI 12!!). . .


. . . was written in spring 2013. MEANWHILE THE ALBUM IS SOLD OUT AGAIN ! THE LABEL PRIVATE RECORDS IS PLANING TO PRESS MORE IN THE FUTURE - VERY GOOD NEWS :)

30 YEARS AFTER. . . THE BERLIN BASED LABEL PRIVATE RECORDS HAS RE-RELEASED OLD SYNTHIE-POP AND 80S STUFF FROM ME ON HIS SUBLABEL VIPER RECORDS. IT.S FUNNY AND COOL FOR ME AT THE SAME TIME. THE ALBUM CAME ALONG WITH ORIGINAL 100 MAXIS OF THAT TIME IN A BUNDLE. CHECK IT out at https://www.facebook.com/pages/Private-Records/317619771628358 AND FOR SURE ON THIS PAGE :)



INTERZONE.PA PRODUCTION:

AT OCTOBER 10 IN 2012 THE PREMIERE OF A COMMERCIAL PRODUCTION FOR THE VOLKSWAGEN GOLF 7 TOOK PLACE AT THE 8TH FESTIVAL OF LIGHTS IN BERLIN. TOGETHER WITH THE AGENCY MO2 (DUESSELDORF) AND LUCYSKY DESIGN (MAPPING/3D/VIDEO/PROGRAMMING) THE INTERZONE.PA ARTISTS ANDRE SZIGETHY AND LARS PETER DID THE SOUNDDESIGN AND COMPOSING. HAVE A LOOK:



THANX FOR YOUR PATIENCE, COOPERATIONS, FRIENDSHIP AND CREATIVITY, MAY THIS CONTINUE AND EXTEND. HAVE A WONDERFUL PSYCHEDELIC FUTURE :)



PARTY FORECAST 2018:


MORE TO BE ANNOUNCED SOON. SEND YOUR FAVOURITE DATES :)



NEXT WEEK I.LL BE BACK WITH FRESH INFORMATIONS, FLYER AND MANY MORE.


STAY TUNED AND GET INTERZONED - FROM PSY TO DARK !

PEACE



ALPHA :)


PS: FEEL FREE TO SPREAD THIS NEWSLETTER TO THE WORLD...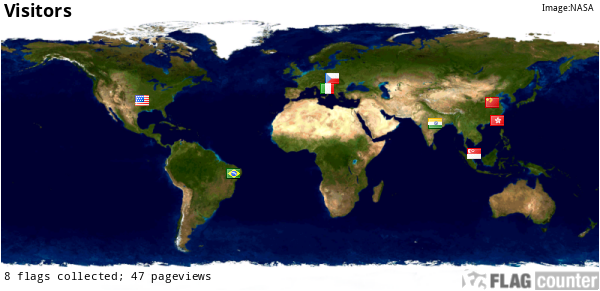 ---